Facebook's WhatsApp hits 600m active users after just five years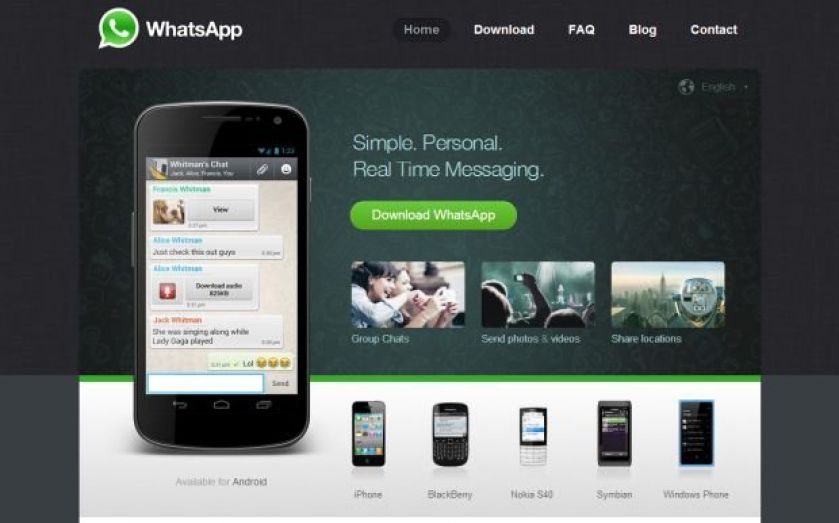 Facebook's mobile messaging app WhatsApp has soared to 600m monthly active users, its chief executive announced yesterday, just four months after it passed 500m.
Last August WhatsApp had just 200m users while the number doubled to 430m in January 2014.
In February Facebook announced it had bought WhatsApp for $19bn in the social network's largest acquisition to date.
"WhatsApp is on a path to connect 1bn people. The services that reach that milestone are all incredibly valuable," said Facebook founder and chief executive Mark Zuckerberg in February when the deal was announced.
WhatsApp co-founder and chief executive Jan Koum announced the new milestone on Twitter yesterday.
"Now serving 600,000,000 monthly active users. Yes, active and registered are very different types of numbers…" wrote Koum, implying that WhatsApp's total user base is even higher.
WhatsApp is a free smartphone app that bypasses mobile operator's fees for text messaging and charges its users 69p/year after the first year.