Explainer: A 'rock solid' US-UK relationship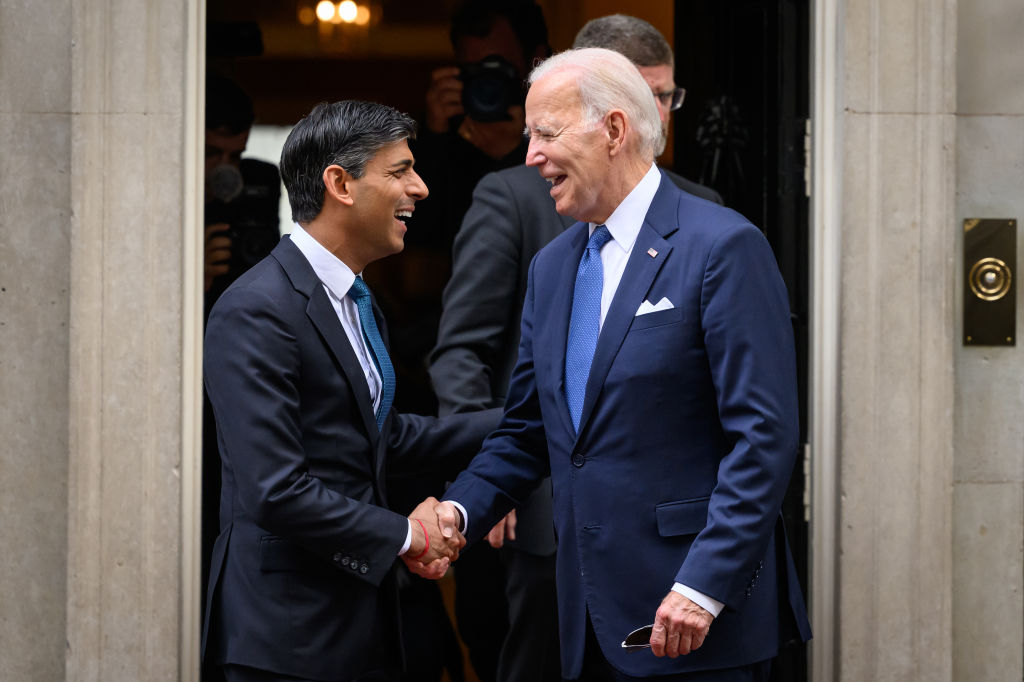 Few things hold such enduring fascination in British politics as the so-called "special relationship" with the US. It was blamed for Iraq, held up as a bastion of what could be achieved post-Brexit, and then dragged through the doldrums during a distancing between Boris Johnson and Joe Biden.
Today, Joe Biden and Rishi Sunak insisted cross-Atlantic relations were "rock solid" ahead of a crunch Nato summit tomorrow.
Making nice with Washington has been a driving force behind many of Sunak's foreign policy decisions, most notably the Windsor Framework deal with the EU over the rules which governed Northern Ireland.
Defence minister Alex Chalk spent the morning talking down rumours of a rift between the two, after Biden promised to send cluster bombs to Ukraine – weaponry with a record of killing civilians. Britain is a member of a treaty banning the use of the bombs.
But both the provision of military aid and the ascension of Ukraine to Nato are at risk of driving a wedge between US and UK.
Biden recently opposed the appointment of Defence Secretary Ben Wallace to be the next head of Nato, instead favouring a bid from Ursula von der Leyen, the President of the European Commission.
There are also ideological rifts between the two: the US President's decision to pump $369bn into green subsidies caused some tuttering in Westminster. Sunak has refused to acquiesce to demands from climate-friendly firms asking for similar incentives in Britain.
Britain and the US are, undeniably, close allies, but the existence of some special obligation – especially from America's part is largely understood to be a waning force.
Proponents of the special relationship point to the AUKUS summit, which united the UK, Australia and the US in a submarine and defence pact. As important as this was, it was driven largely by a growing anxiety from all three countries.
Having a US President fly through the UK and proclaim his belief in Westminster is no bad thing, but special relationship may have, by now, given way to simply mean "friends with benefits".