They may be on opposite sides of a bitter dispute over the future of European football but they both came to defend "the dream", that somewhat nebulous but impossible-to-oppose tenet of sporting competition.
Andrea Agnelli, the latest figurehead of a dynasty that has owned Juventus for nearly a century and the chairman of the European Club Association (ECA), made it a key theme of his address at the Leaders In Sport industry summit in London today.
"It has to be open to all. It is a dogma of a European system," said Agnelli. "If we move to the next room and found a football club, we must be able to have the dream of winning the Champions League. The dream must stay alive."
Read more: Spurs punished by ruthless Bayern in Champions League
Reform of European club competitions is necessary to allow all teams to grow in a stable environment, he argued. 
Once-great clubs such as Celtic and Red Star Belgrade would otherwise continue to be marginalised because they are not members of one of the Big Five leagues – England, Spain, Germany, Italy and France. 
It is unfair that they are "written off" because of their location – something Agnelli referred to as "a birth defect" in one unfortunate turn of phrase. 
Historical privilege
Lars-Christer Olsson, the matter-of-fact, suit-and-sneakers wearing Swedish president of European Leagues, the umbrella body that represents the interests of the Premier League, LaLiga, Bundesliga and their many counterparts across the continent, addressed similar themes.
"What is needed to develop the club game is more clubs that are able to compete," he said at Leaders.
Beyond that, they must qualify for the Champions League and other Uefa competitions on merit alone "otherwise you kill the dream". That phrase again.
But wait: was the man on stage railing against "historical privilege" the same Agnelli whose Juventus have been Italian champions for the last eight years in a row?
The same Agnelli who this year supported proposals to turn the Champions League into a 32-team competition of which only eight places each year would be open to new entrants?
"We wanted to see more European matches with higher sporting quality," he said yesterday.
Addressing concerns that this would have been a European Super League by proxy, he added: "This is never going to be a closed league because we, the leaders, realise the value of keeping an open system."
Not rocket science
Olsson was having none of that. Comparing the ECA's manoeuvring to that off its breakaway-threatening predecessor, the G14, he said: "The effects would have been a closed league. No one can convince me [otherwise]."
European Leagues had not merely rejected the ECA-backed Uefa plan – "No, no, no as an answer is not really healthy," Agnelli had said – but put forward counter-proposals based on more equitable financial distribution. 
"What's important is you start with the principles rather than by building a format," said Olsson, a former Uefa president. "Creating a new competition is not rocket science. There are not so many alternatives."
Olsson said he wanted clubs who haven't qualified for European competition to receive a share of Uefa revenues too and opposed any increase in the number of Champions League fixtures.
He also said the Big Five-favouring tweaks made in 2016, including the use of historical coefficients to determine which leagues receive more places and how cash is shared, should be abolished.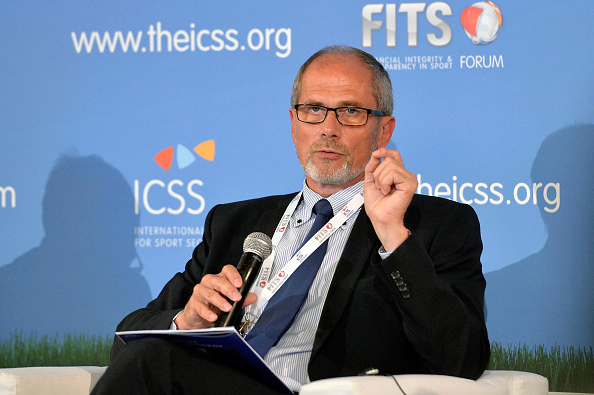 "It wasn't discussed anywhere but between Uefa competitions committee and the ECA," he said. "That is not the way decisions should be made in European football."
Uefa dropped its proposals last month in the face of widespread opposition. And, while a new, third tier of European competition has been green-lit from 2021, hopes of agreeing more radical changes for 2024 have, for now, been kicked into the long grass. 
"We've had an interesting spring and summer. We're quite happy with the outcome so far," said Olsson.
Talks continue, but for Agnelli, the dream of a drastically reformed Champions League remains a distant one. 
Main image credit: Getty