Eric Pickles car crash interview: Senior Tory struggles to explain Cameron's paid volunteering scheme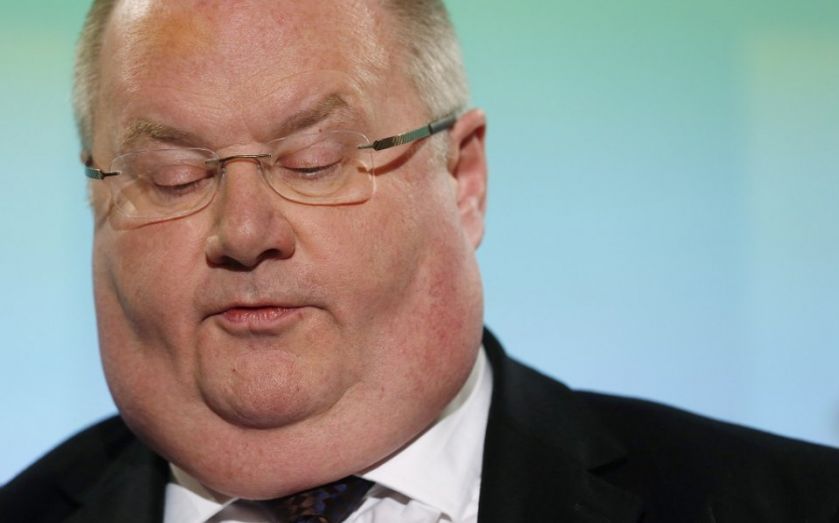 Communities secretary Eric Pickles suffered a bruising encounter on Radio 4's Today programme as he struggled to explain Tory plans to give workers three days' paid leave for volunteering.
David Cameron pledged a future Conservative government will offer workers in the public sector and big private companies three days' paid leave for volunteering. Large companies are classified as those with 250 or more employees. Almost 15m workers will be eligible for the extra leave.
Pickles likened the policy to workers taking their annual leave. Pressed on who would pay for the cost of nurses in NHS hospitals taking an extra three days away from work, Pickles was unable to name a figure. He said: "It would be worked out so as not cause inconvenience to hospitals."
Asked why his party felt the need to force more volunteering on large private companies, Pickles argued it was about "putting something back into society". However, the lack of detail and wooly phrasing came off to many listeners as political waffle.
The senior Tory became increasingly frustrated with the line of questioning and repeated the same comeback he used earlier in the interview with Justin Webb, "I'm sorry my answers are getting in the way of your questions."
He claimed companies would benefit from having an "engaged workforce". There was further confusion around whether or not the companies would be forced to allow the three days volunteering. Pickles said, "no one is forcing companies to organise this volunteering if it causes problems to the company".
When asked if there would be provision in the legislation about a situation where a company felt it was too burdensome to allow an extra three days off work volunteering and decided not to engage in the programme, Pickles said:
We expect a bit of give and take on this, in the same way that we expect people to have a bit of give and take with regard to annual leave.
Things only got worse for Pickles when he pitched up on the Daily Politics to be grilled by Andrew Neil. Quizzed over how the Tories' new pledge to freeze regulated rail fares would cost Pickles drew a blank and appeared disoriented as there were troubles with the line.
He also clashed with the head of communications at the Institute of Directors (IoD) Christian May over the effect the volunteering policy would have on business.
The policy is reminiscent of Cameron's Big Society project, which was widely viewed as confusing and ineffective at the 2010 General Election. Business groups have already come out swinging against the policy.
"Businesses should support their staff if they want to volunteer, but the architects of this idea cannot pretend that forcing firms to give an additional three days of paid leave will do anything other than add costs," said Simon Walker, director general of the IoD.