Dundee switch helped Victor Perez break his European Tour duck at St Andrews
When Victor Perez relocated from his native France to Dundee last year it was to be with his Scottish girlfriend, who is studying dentistry there.
But the move has also sharpened his seaside golf and that paid off in famous fashion on Sunday, when he won his maiden European Tour title at the Alfred Dunhill Links Championship.
It was a great duel between the 27-year-old and England's Matthew Southgate, who went into the final day as joint leaders and pulled away on the Old Course at St Andrews.
Read more: Willett was faultless in victory at Wentworth
Both were very impressive down the stretch but Perez took the upper hand on 14, where Southgate made a bogey six from just short of the green and the man from the Pyrenees took just four.
Still, they were tied again at the 17th tee and Southgate hit a great second shot from a poor lie in the rough to within 40ft of the infamous Road Hole. But Perez then hit a seven iron to 20ft, Southgate three-putted and the Frenchman ultimately wrapped up a one-shot win.
Perez has a very good all-round game and a very competent swing, and this will open up a lot of doors for him.
At 27, he is no baby but he has worked his way up through the Alps and Challenge Tours to the top tier in Europe. That's a fabulous way to do it and gives you a very sound base to build on.
Now he's at big school and he has passed his latest test with flying colours.
Southgate and the McIlroys go close
I felt a little sorry for Southgate, who is a very likeable guy. Also chasing a first win at this level, it wasn't to be this time but hopefully his turn will come.
This was certainly the best I have seen the 30-year-old from Southend play. He only made the odd slip but at events like this that is one slip too many.
It is testament, too, to the strength of the tour that the man who took advantage was a rookie.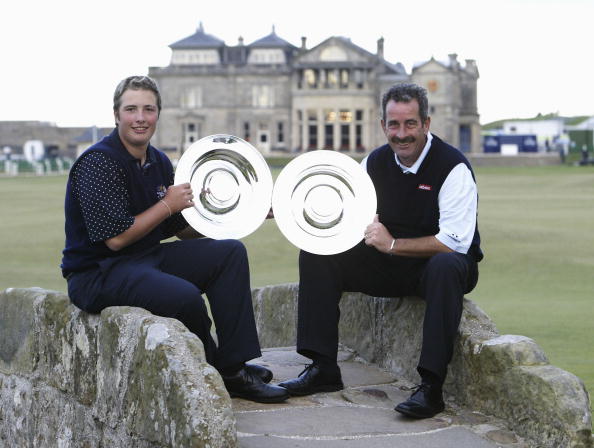 While Perez took the individual honours, it was Tommy Fleetwood and his amateur partner Ogden Phipps who claimed the team title at St Andrews.
They finished tied with Rory McIlroy and his dad Gerry but Fleetwood's superior solo score to Rory swung it their way.
The McIlroys, who almost snatched it with an eagle chip from Gerry on 18, would have been only the second father-son pairing to win the pro-am event.
The last? I'm proud to say that was my son Daniel, who was just 15 at the time, and me in 2003.
Champ by name…
Over on the PGA Tour, meanwhile, another rising star was enjoying a very emotional victory of his own.
Big-hitting Cameron Champ's win at the Safeway Open was already the 24-year-old's second on the tour.
But what made this one extra special was that it took place just an hour from the family home in California and that his ailing grandfather – the man who got him hooked on golf as a two-year-old – got to watch it from his hospice bed.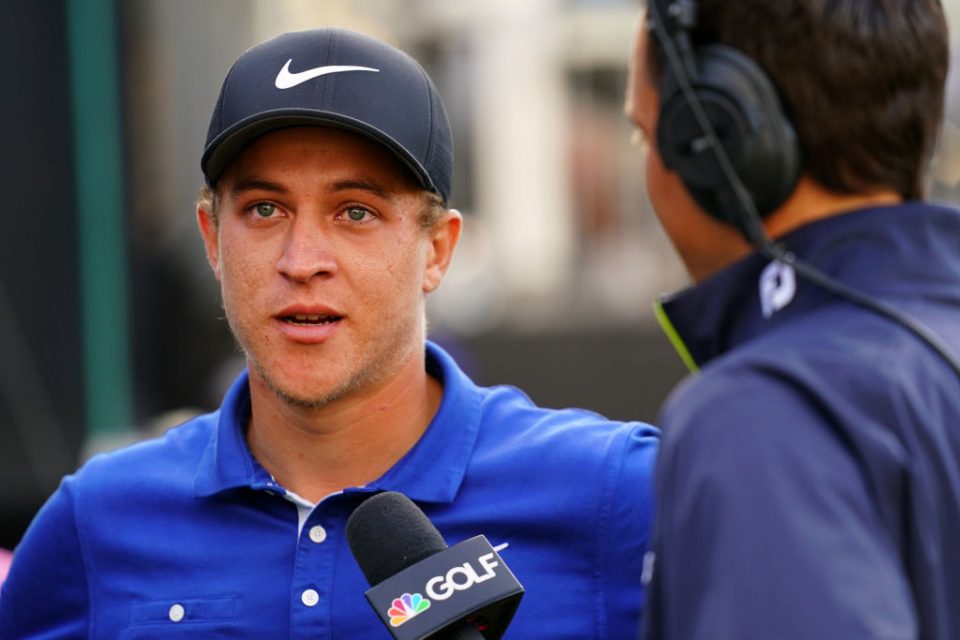 Champ clinched the title with an enormous, 369-yard drive on the last hole that set up a decisive birdie.
Altogether it's such a sweet story and his play was even more impressive given the circumstances.
Main image credit: Getty