DLR 48-hour strike suspended after last minute breakthrough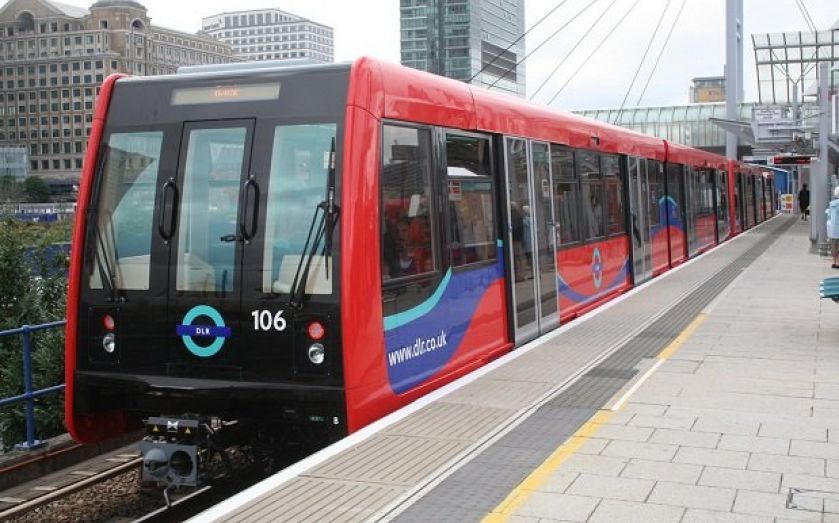 London commuters can breathe a sigh of relief this afternoon, after it was announced tomorrow's 48-hour strike on the DLR has been suspended.
Londoners faced the prospect of further transport chaos capping one the worst months for commuters in recent times. Workers belonging to the RMT union were due to walk out over a dispute with DLR operator Keolis Amey Docklands.
The union was outraged at the possibility of a new human resources policy as well as more outsourcing. Today the two sides hammered out a last-minute deal to head off the strike action. The RMT's general secretary Mike Cash said:
RMT is delighted to be able to announce that the determination and solidarity of our members across Docklands Light Railway has forced the pace in head-to-head talks with the operators Keolis Amey and as a result we have secured agreement on all of the issues the union had put into dispute.

That means that the union has been able to suspend the strike – action that would have led to a total shutdown of the Docklands Light Railway from tomorrow morning.
Kevin Thomas of Keolis Amey Docklands, said:
We will continue to work the union to ensure we provide our passengers with the best possible travel experience, as well as continuing our preparations to deliver even further improvements in this new franchise.
The strike was due to begin at 4:00am on Wednesday and end at the same time on Friday. Yesterday, Thameslink services were still suffering disruption thanks to a burst water main between Farringdon and St Pancras.