DFS Furniture targets £585m market debut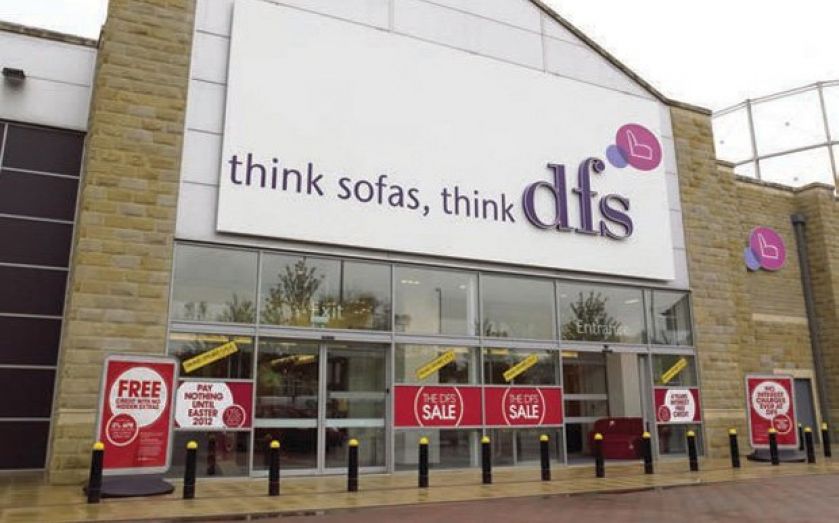 DFS FURNITURE has set a price range of 245p to 310p per share as the sofa retailer pushes ahead with plans for a float on the London Stock Exchange next month.
The price range would mean that, at its mid-point, DFS would be valued at £585m although it is understood that its enterprise value including debt would be closer to £800m.
DFS is Britain's second-biggest furniture retailer after IKEA, with 105 stores in the UK, Ireland and the Netherlands. It was bought by private equity firm Advent International in 2010 for around £500m.
It hopes to raise £98m through a free float of between 38 per cent and 50 per cent of its shares to help pay down debts.This is slightly lower than DFS's earlier target of £105m after it factored in transaction costs.
The offer will include new shares and a partial sale of shares held by Advent as well as members of the retailer's management team of up to 30 per cent of their holdings.
DFS said it expects to announce the final pricing on 6 March and begin unconditional trading on 11 March.
Chief executive Ian Filby said the float would help take DFS "from being a great British business to a world class" business: "We have a proven business model and an excellent track record of delivering long term sales and market share growth," he said.
SLUGGISH START FOR LONDON LISTINGS
CASH raised by companies debuting shares on London's stock exchange has fallen by two-thirds compared to the same period last year, underscoring the sluggish start for the capital's new issues market. Four stock market listings in the first two months of last year raised £1.6bn, according to figures by Thomson Reuters, compared to £549m generated by companies which have listed so far this year – a 66 per cent decline. The blockbuster listing of online white goods retailer AO World, which raised £524m, propelled 2014's bumper crop with the flotation of Russian retailer Lenta also boosting the total. By contrast, 2015 has seen five main market listing – sofa group SSC Group, tool hire fim HSS, infrastructure group John Laing, finance firm Non-Standard Finance and investment trust Gabelli – but lower levels of capital raised. John Laing is currently the best performer having raised £247m from fund managers.
MICHAEL BOW