Cricket Comment: Forget THAT stumping, England have plenty to be happy about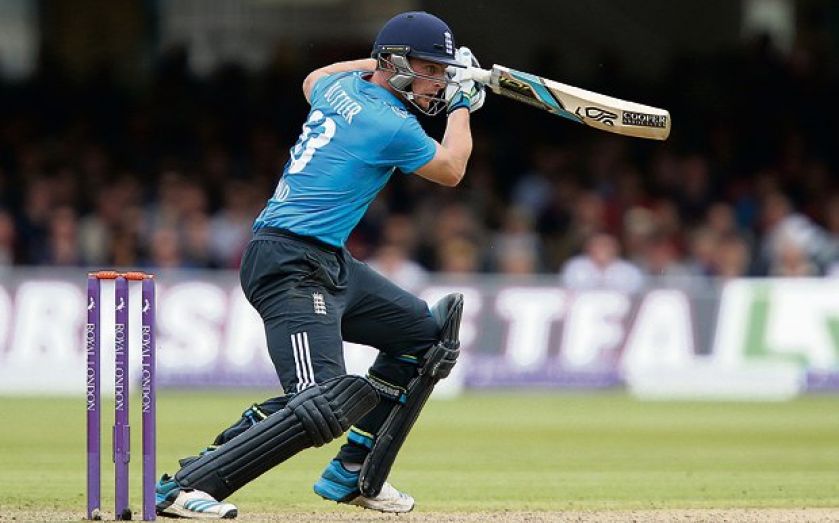 ENGLAND captain Alastair Cook clearly felt that Sri Lanka bowler Sachithra Senanayake's stumping of Jos Buttler in Tuesday's one-day series decider amounted to skulduggery, but I disagree.
As long as Buttler had been warned before about not leaving the crease until the ball had been released – and he had, not just in that game but previously – then I have no problem with the dismissal.
Senanayake's actions might have been questionable under the spirit of cricket, but what Buttler was doing was gaining an unfair advantage and against the very rules of the game.
Far from dwelling on one incident in the defeat, England should draw a line under it and reflect on what was in many ways an extremely encouraging series.
Cook and coach Peter Moores would certainly have taken going into the last game level at 2-2, while the team looked happier and more relaxed than in recent months – and it showed in their performances.
PRECIOUS
Left-armer Harry Gurney shone with his ability to bowl over and around the wicket, as well as slower balls.
He may not be ideal for Test cricket but he has got something at one-day level and is that precious commodity that England have lacked: a man who can open the bowling and bowl the death overs.
Like Gurney, fellow seamer Chris Jordan has shown in these past few games that he feels he belongs at international level. He is fit, bowls at a lively pace, and, because he is useful with the bat, another who can be classed as an all-rounder, along with Ben Stokes and Stuart Broad.
I see him as the man to replace Tim Bresnan at all levels and would be surprised if he didn't have a good summer.
Buttler, meanwhile, is the future of English cricket. Forget his controversial dismissal at Edgbaston this week – I doubt that there is a batsman anywhere in world cricket who is more confident than him right now.
Everyone raves about Matt Prior – regular readers will know I rate him very highly and totally respect him – but as long as Buttler's wicketkeeping is up to scratch – and on the basis of this series it is – he has to start next week's first Test.
Andy Lloyd is a former England Test cricketer who has also served as captain and chairman of Warwickshire.