County Championship: What to watch out for in final round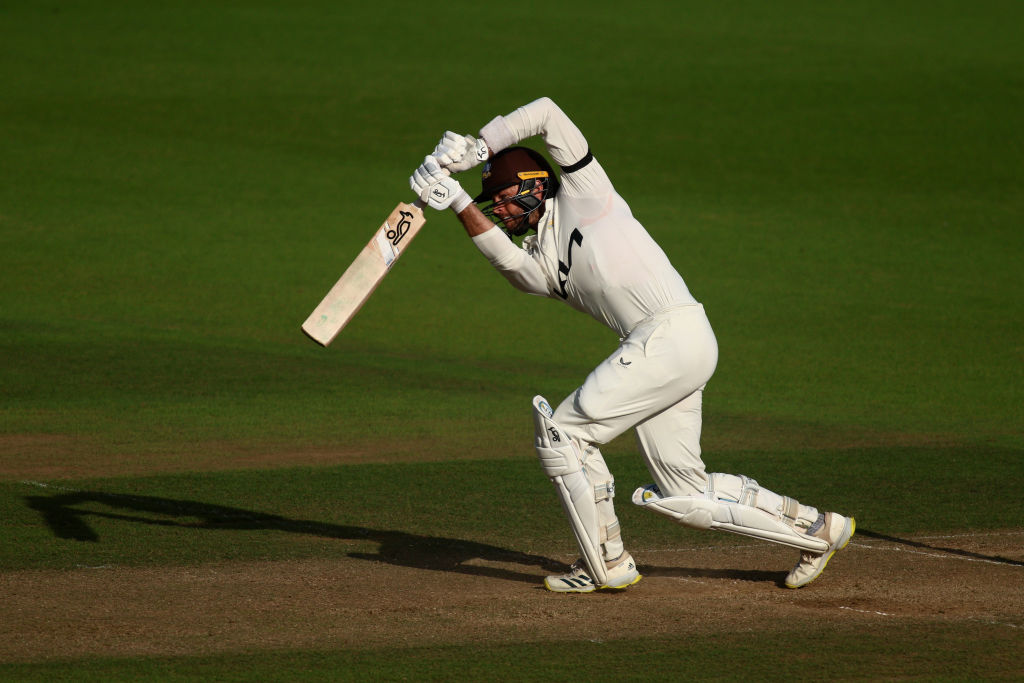 This week sees the final round of County Championship cricket matches, and relegation, promotion and titles are all on the line.
Two teams across Division One and Division Two will be crowned champions while two teams will drop down from the top tier and two teams will climb into the main league.
Here's what to watch ahead of the final round.
Down and out?
Nottinghamshire were promoted at the start of the season and are already sure to survive the drop. They are seventh before the last round of fixtures and 30 points clear of Middlesex in the relegation spots with a maximum of 16 points available before bonus points for a win.
As for the other side promoted to Division One, Middlesex, it hasn't been plain sailing. The London outfit have had budgeting issues off the field and currently lie in a relegation spot.
It will be a straight shootout between Middlesex, on 98 points, and Kent, on 99 points, for the final safe spot in Division One.
Middlesex face Nottinghamshire away from home at Trent Bridge while Kent host Lancashire at home. It is going to be tight.
Surrey two in a row?
Having gone four years without a title, Surrey are now on course for two in a row.
They snuck past Lancashire last year to take their first title since 2018 and are looking to fend off Essex this time around, who are 20 points behind them in the table.
Surrey head to Hampshire today while Essex travel to relegated Northamptonshire.
Essex would need all but three of a 24 possible points while Surrey need just four to guarantee the title.
Yorkshire fall from grace?
It is fair to say that Yorkshire have not had much to cheer about over recent years. They have been slapped down with fines and points deductions for their handling of racism accusations and the club have a significant debt to pay off, which has led to talks of a stadium sale to retail tycoon Mike Ashley and a club sale to IPL franchise the Rajasthan Royals.
But on the field, it has been just as dismal. The side were relegated alongside Gloucestershire last year into Division Two and this time around are bottom of the second tier – alongside Gloucestershire – and way off the pace.
There's no relegation from the second division but it represents a significant drop in performance from a side that can boast the likes of Joe Root. They're 120 points off the top of the table.
County Championship promotion race
Durham and Worcestershire sit in the promotion spots ahead of the final round of county fixtures with Leicestershire, Sussex and Glamorgan in behind.
Durham are guaranteed to go up and will be back in the big time proper (pre-pandemic) for the first time since 2016, when they were relegated for financial issues.
Worcestershire are looking to join them despite knowing much of their academy talent have already decided to depart them in the summer.
It is hotly contested at the top of Division Two and the bottom of the first tier, and there are sure to be shocks, but it would take an almighty upset to see Surrey denied the County Championship.