Commuter misery vs the digital world: Londoners wrote 480,000 tweets about bad train journeys last year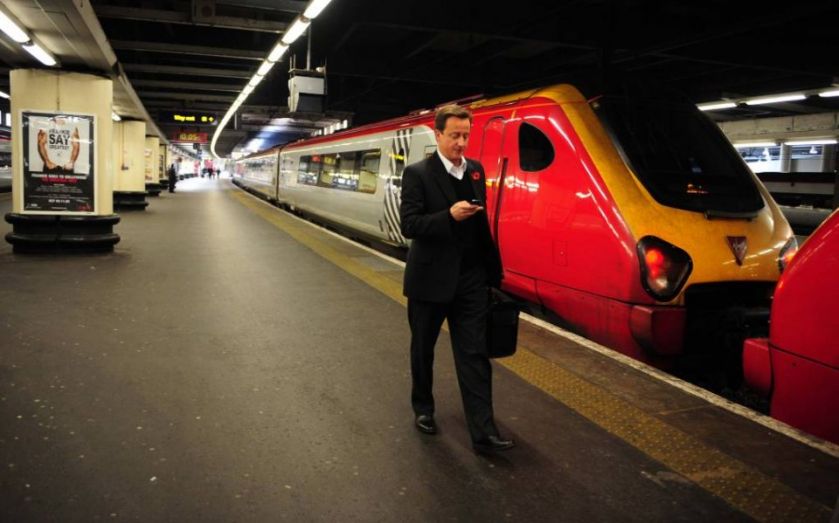 It's no surprise that we take to social media to vent our frustration when commuting, but a new report has shed light on exactly how frequently we do it.
London's commuters published nearly half a million angry tweets about their journey last year, a new report has claimed.
A whopping 473,661 tweets were sent between April 1 last year and March 31 this year using negative terms to describe their service.
Tweets about Greater Anglia came out on top, with 72,861 negative tweets about its service during the year. Next was First Great Western with 64,302 posts. SouthernRail was next on the hit list, with 61,715 tweets.
CommuteLondon, which carried out the report, described it as "painting a worrying picture of rail providers who are looking to gain the trust of commuters".
When faced with delays, overcrowding or crime, commuters used emotive terms such as "angry" and "frustrated", alongside terms such as "fault", "profit" and "greedy" to talk about the operators.
Crime was the focus of nearly 7,500 tweets written indirectly, including terms such as "pick-pocket", "thieves", "fight" and "drunk".
But a greater issue was heating: nearly 11,200 tweets complained that it was too hot, while just over 12,000 tweets were sent from people complaining they were too cold.
Nearly 8,000 tweets were sent about health and safety issues, with terms such as "slip", "injured", "panic" and "first aid" cropping up.
Nearly 71,000 tweets sent to rail operators were complaining about cancellations, while more than 11,200 complained about overcrowding. Delays were the biggest bug-bear however, accounting for nearly 281,000 tweets sent to operators.
The figures are certainly eye-watering, but after the year of commuter misery that Londoners have been forced to put up with so far, the numbers will probably only be heading one way for 2015.