City's Christmas parties have lost their sparkle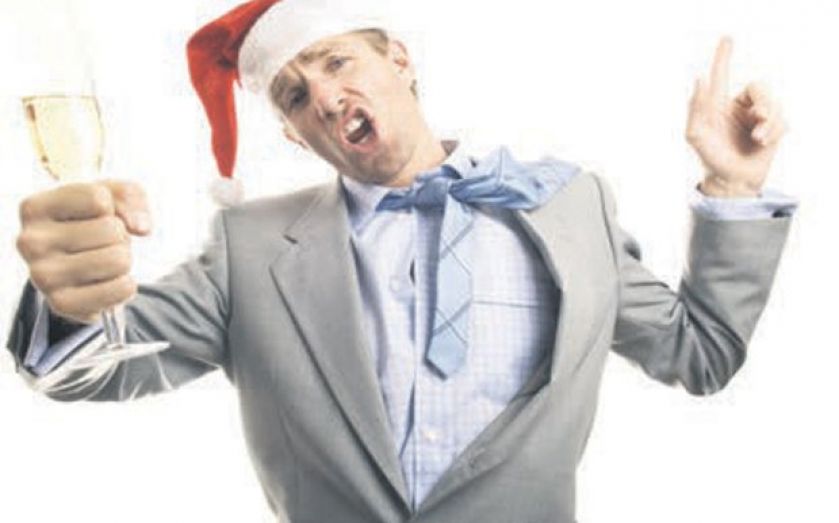 NO ONE could deny Christmas is in full swing – drunken revellers are falling out of pubs in festive onesies, the Tube has a whiff of Baileys, and Boots has all but sold out of Alka-Seltzer. But for the City, Christmas isn't the same as it used to be – extravagance is outlawed and the parties, downsized.
"There is a hangover from the recession – it's like there has been a reformation in the City and a puritan equivalent has emerged," Ranald Macdonald, owner of City hangout Boisdale, told The Capitalist.
"While we're as full as ever, big spending is taboo and we're not selling as much of the most expensive wine and champagne."
The Capitalist has heard that banks and other large City firms feel that the exorbitant spending of the past is not acceptable. Where there used to be company-wide Christmas bashes, now the banks are scaling back and asking staff to celebrate in small groups.
"Christmas parties are being viewed as a reputational risk," a source at one of London's foreign banks told The Capitalist. "There were once large, divisional parties with no budgets, but this year we were given £40 per head and told to celebrate with our teams – generally five people or less."
There's a fear among firms, especially banks, that the media will catch wind of their party plans and use them against them. According to our source, one of the big four banks insisted all festive parties went through compliance to ensure their locations could not be deemed "flashy".
But it's not the same the world over. "I've heard from international bankers you can spend far more in New York – five to 10 times more – without it being a problem on expenses," said Macdonald.
So what's the answer for our party-loving City slickers? Well, the old guard are sticking together and enjoying private Christmas dos.
"I used to work at BZW [formerly Barclays' investment arm], which hosted brilliant staff parties," Mervyn Metcalf, managing director at Dean Street Advisers, told The Capitalist.
"We still have an annual BZW Christmas party even though it was sold 15 years ago. Despite being hosted at the rather grand Savile Club, everyone there keeps the BZW fun spirit alive."
So fear not dear City-ites, fun is still to be had; you just need to know where to find it.