Carlyle Group and Euromoney buy Dealogic for $700m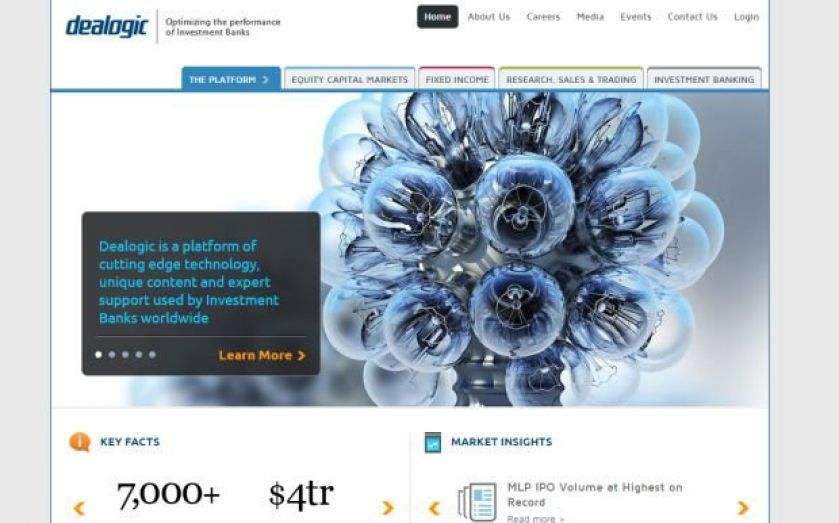 Complex things afoot in the world of financial analytics: Euromoney has announced it is acquiring a 15.5 per cent stake in a new company incorporated by US buyout firm Carlyle Group to buy Dealogic, the financial software company.
This morning Dealogic put out a statement saying it was recommending a $700m (£440m) offer from Carlyle to its shareholders.
Minutes later, Euromoney Institutional Investor said it was paying $59.2m for a stake in a company incorporated by Carlyle to acquire Dealogic, snappily titled "New Dealogic".
According to Dealogic, which was founded more than 30 years ago and is headquartered in New York, more than 7,000 deals have been executed through its platform, while more than $4tn of equity has been raised. In 2011, the company
delisted from London's Alternative Investment Market (Aim)
, saying its share price had not risen in line with its financial perfomance.
Euromoney said the deal will take form of a leveraged buyout, while Carlyle will fund its acquisition through its $13bn Carlyle Buyout Partners VI fund.
Tom Fleming, chief executive of New York-headquartered Dealogic, said the company will "benefit enormously" from the deal.
Dealogic is a growth company and we have been investing heavily in our technology and information to create new, innovative products and enhanced services.
Carlyle's Cam Dyer, the group's managing director, added:
Dealogic is a globally recognized and trusted brand and its software and data platform is the de facto standard for the investment banking industry. Through its 30-year history, Dealogic has invested heavily in developing its technology to create solutions that drive productivity and profitability for its customers and has become an increasingly important part of its customers' critical work flows