Uber driver rape allegations: Can taxi app overcome its latest scandal in New Delhi?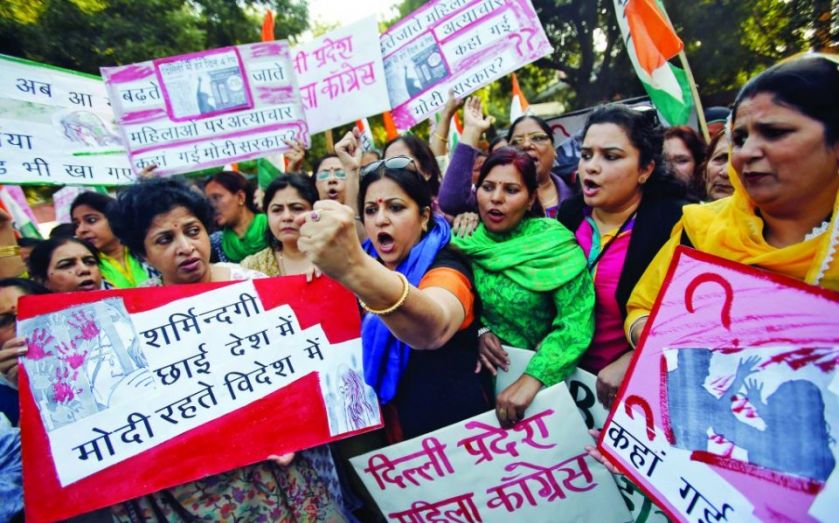 The controversial ridehire app faces public outcry after one of its drivers is accused of rape in New Delhi.
Uber's success, its $40bn (£25.6bn) valuation and its rapid adoption as a verb is marred with questionable business practices and a rapid global expansion that has now brought into question whether Uber is "safest rides on the road".
Two months ago the chief executive of the California-based startup, Travis Kalanick, told City A.M. "We have to be a little more diplomatic and a little more statesman-like."
Since then Uber has been slammed with fines and new legal challenges in Taiwan, Thailand, Germany and was yesterday banned from operating in India's capital New Delhi, after a rape allegation against one of Uber's drivers reignited the debate about the safety of women in India.
Kalanick's message to Uber, which now spans 51 countries and over 200 cities, has clearly failed to connect.
Just last month one of its top US executives made matters worse after they suggested "digging up dirt" on journalists following the growing negative coverage of the firm.
But in the latest, and most horrific, scandal to date New Delhi's transport department yesterday confirmed Uber, which had employed a driver even though he had been arrested on allegations of sexual assault in 2011, would be banned from providing any future services in the capital following the rape allegation from a passenger.
It was just last Thursday that Kalanick announced Uber had closed a $1.2bn funding round, valuing the business at $40bn. In what would soon become a tragic self-fulfilling prophecy, Kalanick acknowledged the challenges facing the business.
"This kind of growth has also come with significant growing pains. The events of the recent weeks have shown us that we also need to invest in internal growth and change. Acknowledging mistakes and learning from them are the first steps," he said back in October.
While Uber presents itself as one of the "safest rides on the road" many passengers in India and around the world may doubt that claim this morning. But even despite those challenges, Uber may still be able to rescue its brand.
"Everyone knows about Nike's history with child labour, but somehow Nike has managed to grow its sales because it targeted customers with very effective marketing tools," Kent University senior lecturer in marketing Dr Suraksha Gupta told City A.M.
"Uber has not paid any attention to the social and economic conditions, and the challenges of the societies it is operating in… It has actually not fulfilled the criteria of a brand.
"A brand is a symbol that communicates a clear message on behalf of the company to its audience that 'we are an authenticated service that people can trust'. But where is the trust?"
That's a very good question.
UBER'S SAFETY CHECKS ON DRIVERS
Uber claims to be one of the "safest rides on the road" and it has published a long list of data that has already been passed onto New Delhi's local authorities following the rape allegations against one of its drivers this weekend. These include the name, age, photo, complete driver's licence details and bank verified address of the driver in question.
The licence, registration, insurance and stateissued driver permit of the driver's car. And GPS data on the journey itself, including route, pick-up & drop-off location. Along with this Uber has a number of safety requirements that apply to all journeys carried out on its platform around the world:
■ Uber exclusively partners with registered for-hire drivers who have undergone the commercial licensing process for taxi drivers in India.
■ Drivers must hold government issued IDs, state-issued permits, and carry full commercial insurance.
■ Passengers can't hail an Uber. They must be booked through the smartphone app and paid for with a credit card.
■ Drivers are rated by passengers, and passengers are rated by drivers.
■ When an Uber car is booked the driver's name, licence plate number, photo, and rating are all shown before pickup.
■ Uber also has a GPS trace and record of all trips that occur on the platform.