Burrito boom: How Mexican restaurants Chipotle, Chilangos, Tortilla, Benito's Hat and Poncho 8 have taken over London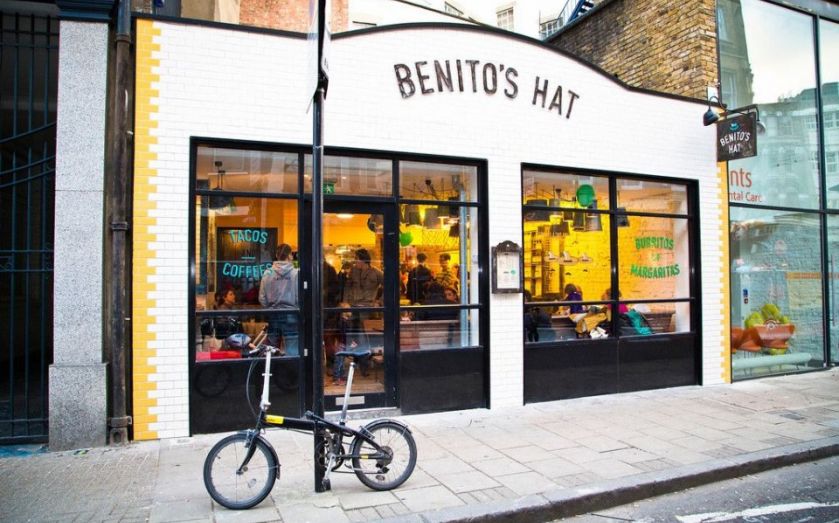 Fast food has become fashionable in London and the burrito has become one of the trendiest meals in town.
The biggest Mexican food chains Chilangos, Benito's Hat, Tortilla, Poncho 8 and Chipotle account for 47 outlets in the capital when in 2007 only Chilangos existed.
Read more: Four charts showing the rise of the posh burger
Between 2007 and 2010 a few outlets were added each year before an explosion of at least six new restaurants a year (with the exception of 2013) offering Londoners the chance to chow down on a perfectly packed wallet of rice, salsa, meat and beans.
[custom id="78"]
Tortilla currently comes out on top of London's Mexican stand-off. Founded by Californian Brandon Stephens in 2003 after he was left frustrated in his search for a burrito while studying at the London Business School, Tortilla currently has 16 establishments spread around the capital.
Benito's Hat follows with nine restaurants, the most recent of which set up in Selfridge's – a perfect example of the burrito's base in central London.
[custom id="79"]
The vast majority of restaurants fill the central London boroughs, but the appeal is spreading. In the past two years Benito's Hat has set up in Bromley, Tortilla has arrived in Richmond and Chipotle has landed in Wimbledon.
Read more: Burrito bond raises tasty £2 million for Chilango
Benito's Hat founder Ben Fordham told City A.M. that the rise in popularity came after restaurant chains changed the perception of Mexican food in the UK.
He said: "Mexican food has had a bad reputation over here for such a long time but only because people were doing it badly. However, once good quality, casual Mexican food arrived the rapid growth is all about the fact that, when done well, it is all about great fresh food. A burrito is a more balanced meal than a sandwich and allows customers to customise their meal in hundreds of different ways from all of the fresh ingredients exactly to their tastes.
"Mexican food is a celebration of vibrant, fresh ingredients – limes, tomatoes, chillies – and is a very social and relaxed experience. I started Benito's Hat with Felipe who is a phenomenal Mexican chef of 25 years' experience who knows everything there is to know about Mexican food…it was only when I teamed up with Felipe that I felt confident that we had somebody who could deliver Mexican food and drink (because you need the margaritas too!) the way it should be."