Applied Graphene share price rises as Japan Patent Office approves production
British company Applied Graphene has won approval for graphene production from the Japanese Patent Office.
It is the first time the firm, which was founded in 2010, has been granted approval following an application, and sheds a positive light on the prospect of winning consent from the other five countries it has approached.
Graphene is the strongest man-made material on Earth, so having exclusive rights for commercial production could create significant benefits down the line.
Shares in the Aim-listed company increased in value following the news, and are currently up 6.2 per cent at £2.39 per share. Investors include IP Group, the North East Technology Fund and North Est POC Fund.
During the second half of 2014, shares fell almost two thirds in value as the company had difficulty securing any patents. The situation has been improving since April, however.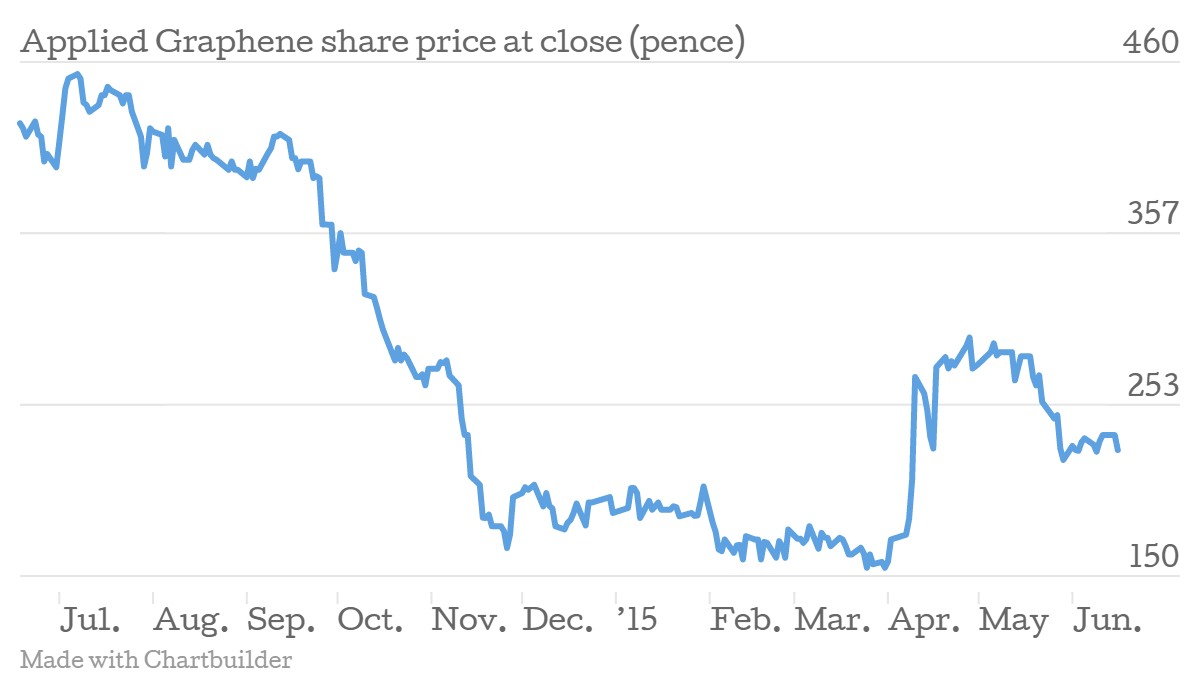 "The granting of this first patent for Applied Graphene Materials' graphene production process confirms the proprietary nature of our process. We anticipate that Japan will be an important market for the group," said chief executive Jon Mabbitt.
We are continuing to build on our existing platform of intellectual property and know how, concerning both the production of graphene and formatting graphene dispersions, to provide the greatest enhancements and performance benefits for our partners and customers.