Electra chairman Roger Yates resigns as Sherborne's activist investor Edward Bramson voted onto the board by shareholders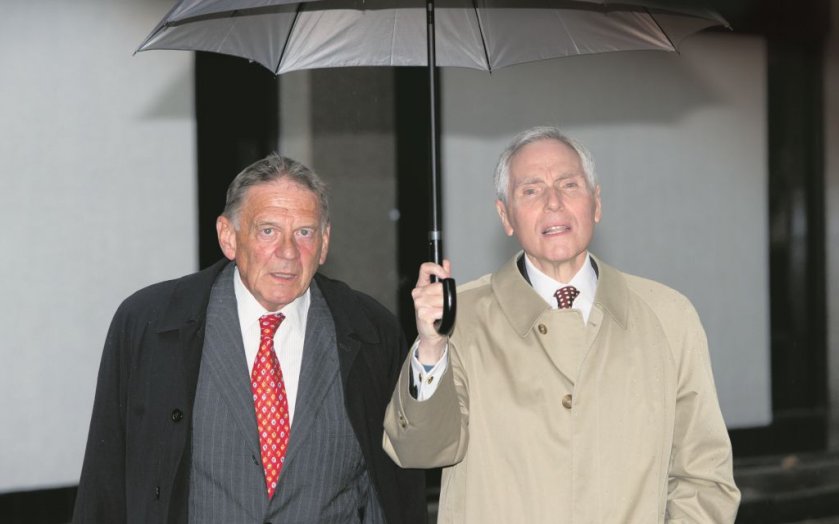 Sherborne's Edward Bramson has finally succeeded in his mission to join the board of private equity group Electra, after 53.5 per cent of shareholders voted in favour of his appointment as a director, 16.6m to 14.4m against.
Chairman Roger Yates resigned from the from the board with immediate effect after the meeting.
Sherborne's first move is to introduce "a strategic review to consider all options in order to maximise long-term value for all shareholders."
A separate resolution for former Sherborne chairman and PwC boss Ian Brindle to join the board as non-executive director was also passed at the extraordinary general meeting this morning, with a 53.5 per cent majority.
City A.M. understands the vote went Bramson's way after he went to the offices of a major investor and told them he would not go away, but would keep trying until he succeeded.
Sources close to Sherborne said the vote was a sign shareholders didn't want 'business as usual' at Electra.
The board of Electra was unanimously opposed to the motion, but institutional shareholders Aviva and Fidelity maintained their support for Bramson.
Sherborne Investors put forward a similar resolution last October, which failed, with almost 62 per cent voting against his joining the board. Since then, Sherborne has increased its stake in Electra from approximately 20 per cent to under 30 per cent.
However, it's clear that Electra investors had had enough of the disruption, and cost – each extraordinary general meeting has cost around £3m.
In speeches before the votes, shareholders expressed fears that ongoing bickering could destabilise the company, which owns the TGI Friday restaurant chain, and others decried the "poisonous" atmosphere and squabbling "at the intellectual level of a junior school playground."
Board member Dame Kate Barker has told City A.M. previously: "I think it's fair to say it's gone on longer than we would have liked."
Yates said on his resignation:
The votes cast at the general meeting today show that a substantial number of shareholders voted in line with the Board's unanimous recommendation. Nevertheless it is important now to draw a line under the disagreements and move forward.

I believe that to achieve this, a change in the chairmanship is an important element and, therefore, I have decided to resign from the board with immediate effect. I am very grateful for the support that I have had, particularly from my board colleagues, and I wish Electra continuing success.
The board has elected Dame Kate Barker, the senior independent director, as chairman in his place, and Roger Perkin as senior independent director in place of Barker.
A statement from Guernsey-based Sherborne said the group "welcomes the result of voting at the general meeting. The new directors are grateful for the support shown by shareholders and look forward to working together with their board colleagues in undertaking [the] strategic review."