BHS appoints KPMG as it pursues CVA in bid to end deadlock with landlords over unsustainable rents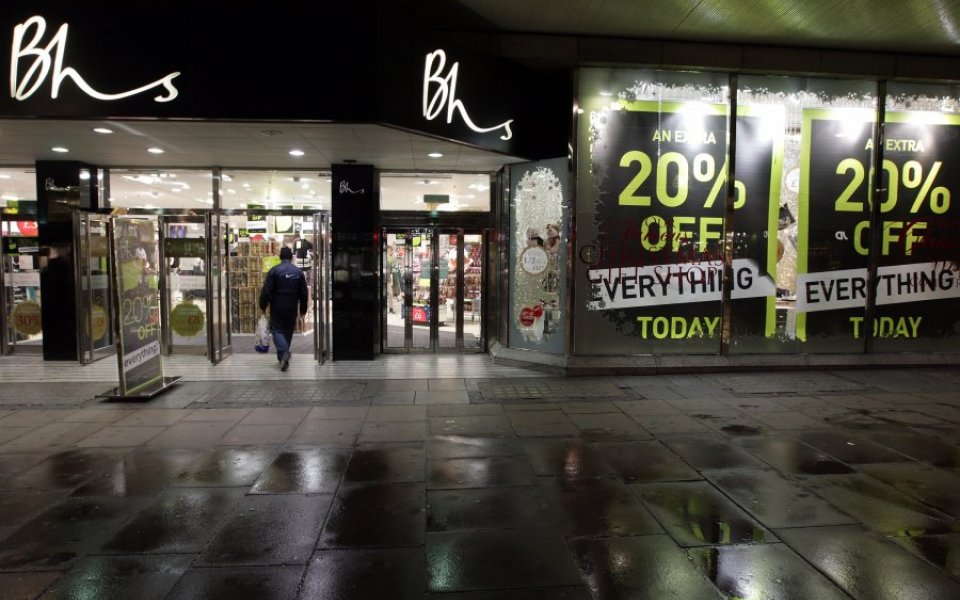 Struggling department store chain BHS is set to enter into a company voluntary arrangement (CVA) in an effort to deal with "unsustainable" rents, which could see the group, previously owned by retail mogul Sir Philip Green, disposing of a number of stores.
A CVA allows insolvent companies to pay creditors over a fixed period, while continuing to trade – if the creditors agree to it.
A detailed CVA proposal document is expected to be made available to BHS creditors via a dedicated website today. The creditors will vote on the CVA on 23 March 2016 – the company will need to secure at least 75 per cent creditor approval to move ahead with the CVAs.
KPMG will spend the next three weeks in talks with creditors to ensure they understand the full detail of the proposal.
KPMG restructuring partner Will Wright has been proposed as supervisor of the CVA.
"Today's CVA proposals are one facet of a wider turnaround plan, and specifically tackle one of the business' largest fixed costs, the onerous lease arrangements across its UK-wide store portfolio," he said.
"While the company's store estate is located across favourable retail locations, a number of these leases are unsustainable, predicated on terms which were originally negotiated some decades ago. With the support of its lenders, shareholders and landlords, the company will be able to reshape its debt and operational structure to a model more suited to today's multi-channel retail environment."
Read more: In defence of CVAs and pre-packs
KPMG has appointed Savills to assess the options for BHS' real estate portfolio. The company could dispose of around 40 stores, although they will continue to trade for a minimum of 10 months while negotiations around reducing rents take place with landlords. During this time, a reduced equivalent monthly rent of 25 per cent will be paid at these premises.
A further 47 stores have "have been identified as being viable at a reduced equivalent monthly rent" – 21 properties could be kept on at reduced equivalent monthly rent of 75 per cent and 26 could be kept at 50 per cent rent.
Meanwhile, the landlords of 77 of the "most viable stores" will be retained at current rents which will be paid in monthly as opposed to quarterly instalments for three years.
"Importantly, none of these stores will close on day one, and suppliers will continue to be paid on time and in full," said Brian Green, the second proposed CVA supervisor.
Read more: CVAs are just being used as a "get out of jail free" card
After 15 years as part of Sir Philip's retail empire, the department store was sold to Retail Acquisitions in March last year for the grand total of £1.
In February, the chain's new owner borrowed around £10m from US turnaround specialist – and former Blockbuster owner – Gordon Brothers, in a bid to turn the company around and expand its food business.
Last September, Retail Acquisitions was reported to be in talks to sell the leasehold on BHS' flagship Oxford Street store to another big retail name. According to industry sources, the building in the heart of London's main shopping street could be worth more than £60m.