Beijing's bull market battle plan backfires: Shanghai suffers renewed sell-off as Chinese authorities grapple with volatility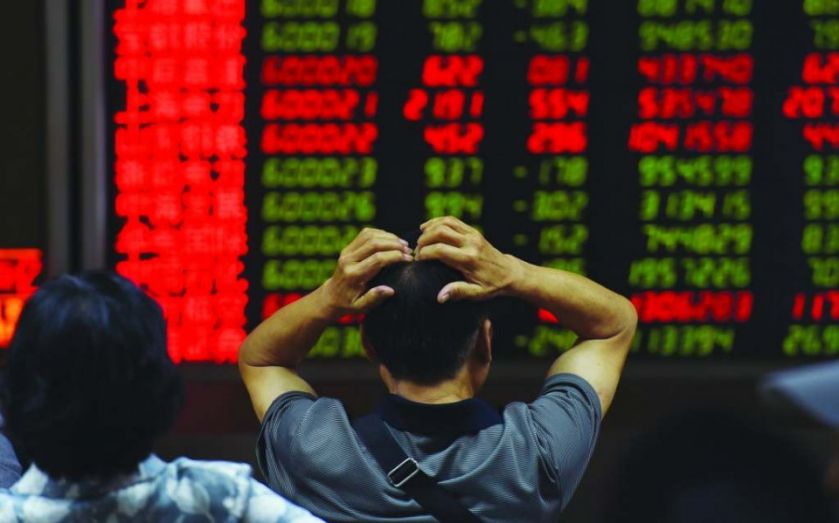 Chinese authorities are coming in for criticism over "heavy handed" tactics as they struggle to prevent the stock market unravelling further.
As the week's trading began, China's benchmark Shanghai Composite index suffered the biggest one-day fall since the financial crisis, shedding 8.5 per cent.
This renewed sell-off is widely believed to be down to flagging confidence in the Chinese authorities' ability to contain the stock market chaos. A range of manipulative measures have been brought in to keep equities artificially high, but international criticism means now investors fear the scale of market support will be cut back.
"The market is currently vulnerable without government support, and investors remain uncertain of the situation," says Nigel Green of deVere Group.
Authorities are stuck between a rock and a hard place, facing either the rapid unravelling of stock markets or taking further steps back towards protectionism.
"For such a heavy handed reaction from the government, it feels like a step back, sacrificing the long-term story for short term," says Dale Nicholls, a Hong Kong-based fund manager at Fidelity Worldwide Investment. "I'm disappointed by the [authorities'] reaction in the sense that so much of the reform in China is about liberalising and opening up markets. They made really good progress in the financial sector, that was really important."
This balancing act will be hard to pull off. "Policy makers must tread a fine line between restoring confidence in local markets with domestic investors and convincing foreign investors of reforms that make markets… less susceptible to manipulation," one analyst said.
The Shanghai Composite has been on a tear, rising 160 per cent in just 12 months. Profit-taking kicked in and just like the market's rise, this spiralled out of control, with the index crashing through a 20 per cent fall into bear market territory, before dropping further to a 32 per cent loss in just four weeks.
Authorities rushed in a spread of extraordinary measures to keep stock prices high.
Holders of more than five per cent of a company's stock have been banned from selling for six months, initial public offerings (IPOs) have been suspended, and hedge funds have been enlisted to buy stocks.
Meanwhile, local police have pledged to go after what they term "aggressive" short sellers.
Rules governing the lending of money for investment in stocks – known as margin trading – have been relaxed to stimulate demand, which is arguably adding more fuel to the fire that inflated stock prices in the first place.