To be great you need away Ashes glory, Australia told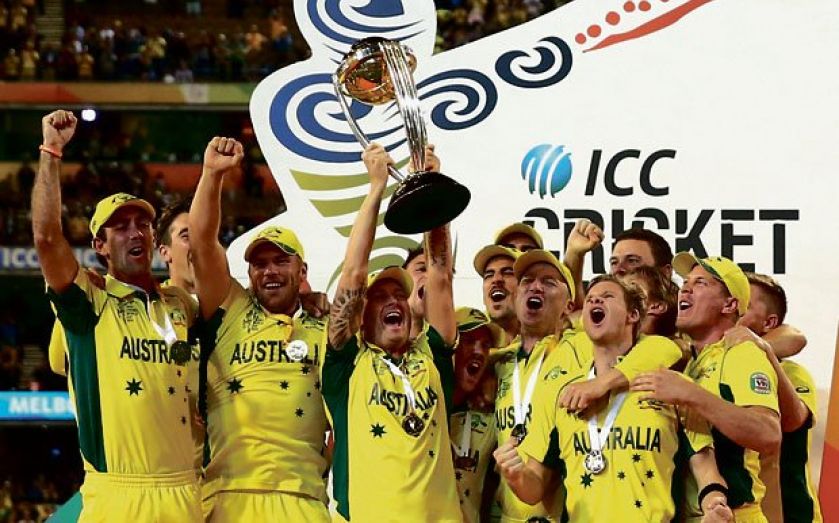 CHAIRMAN of selectors Rod Marsh insists Australia's World Cup win on home soil cannot distract from the ultimate goal of an Ashes series win in England, which he believes is the true measure of a great side.
Australia were set to show their hand for the summer's Ashes tour by this morning naming their squad to face England, as well as for the preceding two-Test tour of the West Indies in June.
Without an Ashes victory in England since 2001, Australia were humbled by their bitter rivals in 2005, 2009 and 2013, while success in South Africa last year proved a tonic to recent away defeats against India and Pakistan.
"The minute we take our eye off the ball, you know exactly what's going to happen: you're going to get beaten and that's not what we want to do going into the Ashes," said Marsh.
"We want to get better at playing at home, but we also want to get a hell of a lot better at playing away from home. We've just got to do it if we want to be a great side, and we've got to find a way to do it. Until such time as we do that, we won't be a great side."
England head into their 2015 red-ball commitments on the back of a dismal World Cup, although a Test series win against India last summer went some way to masking defeat to Sri Lanka and the harrowing Ashes whitewash in Australia the previous winter.
Australia skipper Michael Clarke, whose sole focus is now Test cricket after retiring from the limited-overs format, believes their status as world champions can propel his side to Ashes glory.
"Hopefully the momentum that we can take from winning the World Cup can help us in upcoming tours," he said. "England are always tough and by the time we get there they'll be ready and we'll have to be at our best."
Mercurial fast bowler Mitchell Johnson has not always fired in Ashes tussles but terrorised England Down Under last winter, taking 37 wickets in five matches, and echoes the sentiments of Marsh that victory abroad would top all previous achievements.
"I don't like to compare Ashes series, but if we were to win over there then that would be the biggest for me," added Johnson.
Three Australian players, meanwhile, were named in the ICC World Cup team of the tournament. Batsman Steve Smith, Glenn Maxwell and Mitchell Starc were all selected, alongside five representatives from beaten finalists New Zealand.
TEAM OF TOURNAMENT
Martin Guptill (New Zealand)
Brendon McCullum (New Zealand, cap)
Kumar Sangakkara (Sri Lanka, wkt)
Steve Smith (Australia)
AB de Villiers (South Africa)
Glenn Maxwell (Australia)
Corey Anderson (New Zealand)
Daniel Vettori (New Zealand)
Mitchell Starc (Australia)
Trent Boult (New Zealand)
Morne Morkel (South Africa)
Brendan Taylor (Zimbabwe) (12th man)