Bank's inflation report to give clues on rates – London Week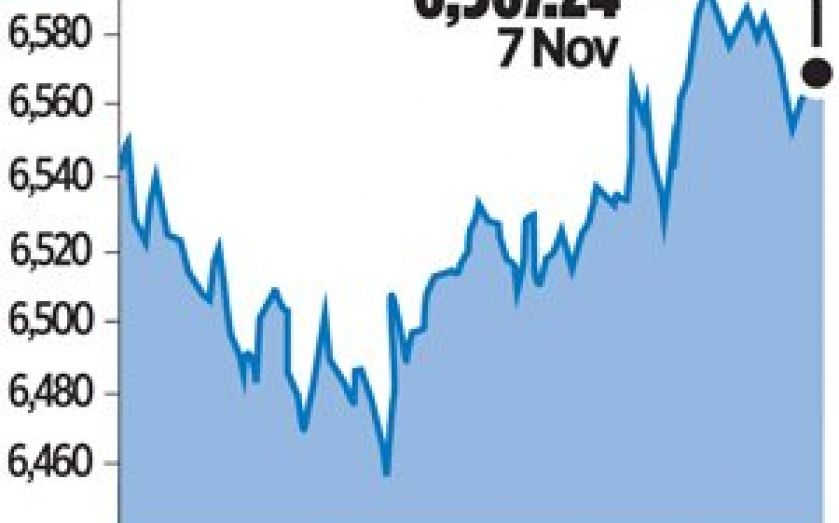 MARKET attention this week will focus on the Bank of England's Inflation Report, due for release on Wednesday, and the latest set of macroeconomic projections contained within it.
The figures will help investors and analysts to determine just how far market expectations for the first hike in the interest rate have been pushed back.
The employment report due out on the previous day will also help to inform investors'calculations.
In parallel, in the Eurozone the most important data-points will be the spate of consumer price and gross domestic product figures due out from several countries in the single currency area on Thursday and Friday.
The European Central Bank's (ECB) monthly bulletin on Thursday may also help to shed some additional light on the ECB's thinking.
It will also be a busy week of reporting, starting today with Aveva Group, E2V Technologies, Grafenia, Ceres Power Holdings, Carr's Milling Industries, Lonmin, Just Retirement Group, Hammerson, and Redrow.
Tomorrow sees reports from Fenner, Land Securities Group, Taylor Wimpey, Egdon Resources, Liontrust Asset Management, Speedy Hire, Trifast, Blinkx, BTG, Hayward Tyler Group, Voda­fone, Burberry Group, Ithaca Energy, Energy Assets Group, Lomb­ard Medical, LHR Airports and John Menzies.
On Wednesday, the following report: Oxford Instrum­ents, Burberry Group, Flybe Group, Heath (Samuel) & Sons, Sainsbury, SSE, Punch Taverns, Workspace Group, Prudent­ial, Interserve, Bar­ratt Develop­ments, Money­super­market.com Group, Partnership Assurance Group and Kier Group.
On Thursday, these companies report: Infronics Systems, LP Hill, 3i Group, Ted Baker, SOCO International, Hornby, Liontrust Asset Manage­ment, Serabi Gold, On-Line, Tipp24, AB Dynamics, London Stock Exchange Group, WS Atkinsk, Electro­components, SAB­Miller, Ur­ban Barns Foods, Orsu Met­als, Markit, Howden Joinery Group, Rexam, G4S, Trinity Mirror, UTV Media, Rolls-Royce Holdings, ITV, Premier Oil and Spirent Com­mun­ications.
Friday sees reporting from Castings, Record, Stanley Gibbons, Aggreko, IMI, Hill and Smith, Premier Farnell, The Restaurant Group and Rotork.