Bank junction brought to standstill by cycle protest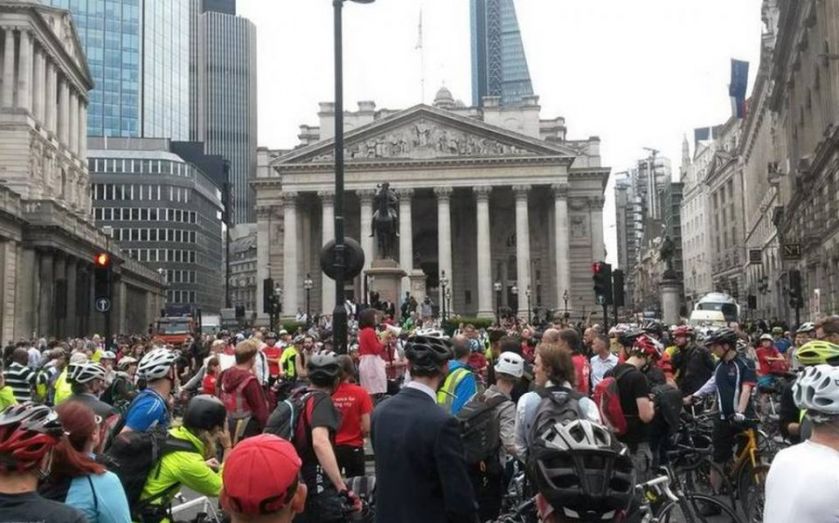 Hundreds of protesters brought Bank junction to a standstill this morning, as they gathered in a flash protest to highlight cycle safety.
The protest, organised by the London Cycling Campaign, had been called at short notice following the death of 26-year-old PwC employee Ying Tao, who was killed in an accident involving a tipper truck at Bank on Monday.
She was the eighth cyclist to die so far this year, and the seventh to be killed in a collision involving a lorry.
Cyclists met at Bank just before 8:30am. Many of them laid flowers, and a moment's silence was observed.
https://twitter.com/DogNotDonkey/status/613622619515002880
https://twitter.com/london_cycling/status/613611778052894720
https://twitter.com/london_cycling/status/613620470047481856
https://twitter.com/GreenasErnestas/status/613616378071920641