Asos' profits warning is crushing online retailers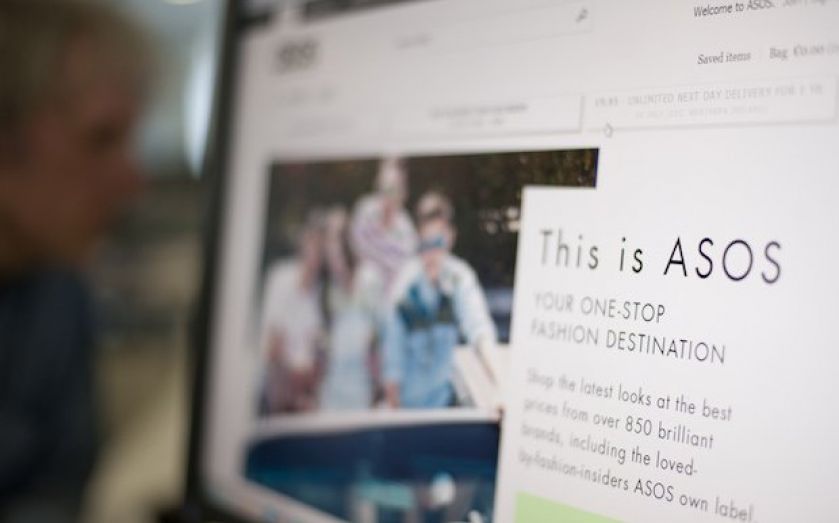 This morning, Asos chief Nick Robertson delivered the surprise warning that the company's earnings margin will decline this year to around 6.5 per cent. Shares crashed over 20 per cent on the news.
The reason given is that the store's upping its investment in warehouses in Europe, along with its new venture in China, and this'll affect both earnings and the split of profit before tax over the year.
The news has hit competitors and counterparts this morning. Shares in Boohoo.com, the Manchester-based online fashion retailer which floated last Friday, have plummeted over 12 per cent.
AO World, the appliances website that saw shares soar 32 per cent when it floated last month, has shed four per cent this morning to 338p.
Last month, it appointed Brian McBride, Asos' chairman, to its board, as it worked on amassing heavyweights prior to its market debut.
Investors seem to have been wobbled by Asos' announcement. The lack of carrying costs are usually a huge advantage to online retailers, and a lure for markets. But Robertson's warning may be making them revisit elements of the online business model – particularly those who have memories of when high-profile e-commerce firms like Webvan and Pets.com came unstuck.
Asos shares are currently down over 13.5 per cent.
There was nothing in the call that in our view should spook long-term holders but this may be tough to digest on a day where the shares are down significantly.

The reality, in our view, is that ASOS has to invest for the longer term to ensure that growth will not be capped.

We do not claim that ASOS is a cheap stock but we believe that it is valued on sales growth rather than near-term earnings, and growth expectations have not changed on the back of the 2Q statement. We think today's share price reaction is overdone and leaves valuation looking attractive…

We wouldn't rule out some near-term volatility as investors rebase expectations on ASOS. We reiterate our overweight rating on a 12-month horizon.