Arsenal aim for "pinnacle of the game" after revealing profits drop but turnover increase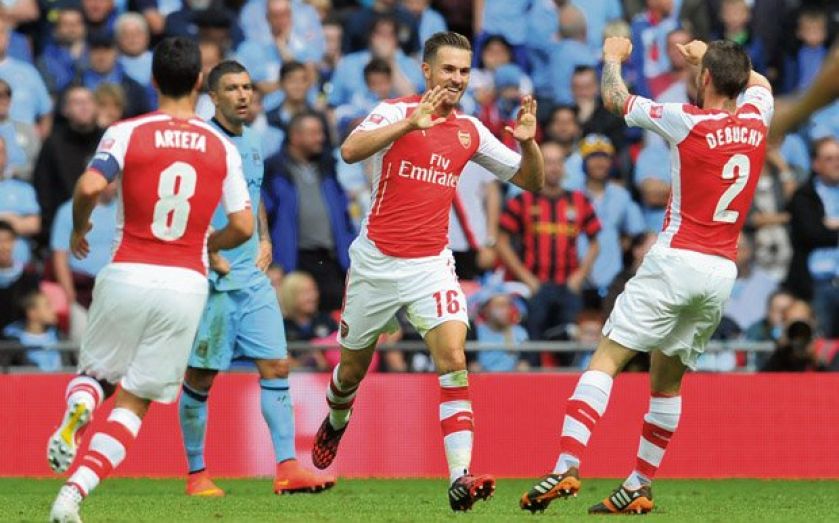 Arsenal Football Club has released its latest financial figures, revealing that the north London club's profit before tax for the year ended May 31, 2014 has dropped by £2m, from £6.7m a year ago to £4.7m now.
However, the club's group turnover has increased from £280.4m to £301.9m, with football-related turnover up to £298.7m from £242.8m in the same period in 2013.
The club puts this increase mainly down to "Premier League broadcasting, the FA Cup run and commercial activity including a full year of the club's extended partnership with Emirates".
Taking into account increased costs, mainly on wages, football-related operating profits (before depreciation and player trading) went up from £25.2m to £62.1m.
Arsenal's wage costs have not increased significantly during the period, going up from £154.5m to £166.4m, but profit from transfers has dropped from £47m to £6.9m as Arsene Wenger's team changed tack from a predominately selling club to one which was more lavish in the transfer market.
The arrival of Mezut Ozil for a club record £43m at the end of last summer's transfer window emblematic of that move – which has been continued this summer with the high-profile signatures of Alexis Sanchez, Danny Welbeck and Calum Chambers among others, although these buys do not count in the latest set of figures.
The Gunners called it a "low key year for property business" with revenues of just £3.2m compared with £37.5m the previous year, while property operating profit stood at £0.4m against £4.4m in 2013.
In
a statement today
, Arsenal said the club "has no short-term debt and continues to be in a robust financial position with cash balances, excluding those amounts designated as debt service reserves, of £173.3m, compared to £119.6m in 2013".
Arsenal chairman Sir Chips Keswick said of the figures: "Our revenues have exceeded £300 million, underpinned by TV and the significant progress made on our commercial agenda, and our improved financial position has allowed us to supplement the squad with important new signings.
"Our ambition is to put Arsenal Football Club at the pinnacle of the game here and in Europe. We all want to savour a repeat of the joys of last May."
The north London side's chief executive officer, Ivan Gazidis, added: "The club is in excellent shape, both on and off the pitch. We are proud of our 11th FA Cup success and the reward this represents to our fans in the Arsenal community around the world.
"There is always more to do and, whether investing in the team or in training facilities which will provide long-term benefit to the club, our guiding principles are the same and our focus is clear, on delivering more on field success.
"This remains the shared ambition of our majority shareholder, Stan Kroenke, the board and everyone connected with the club. We are well placed to deliver against those ambitions."
Although Arsenal's increase in revenue to above £300m represents a jump of 7.7 per cent on last year, it still puts them well behind the other giants of the European footballing world, as the below graph shows.