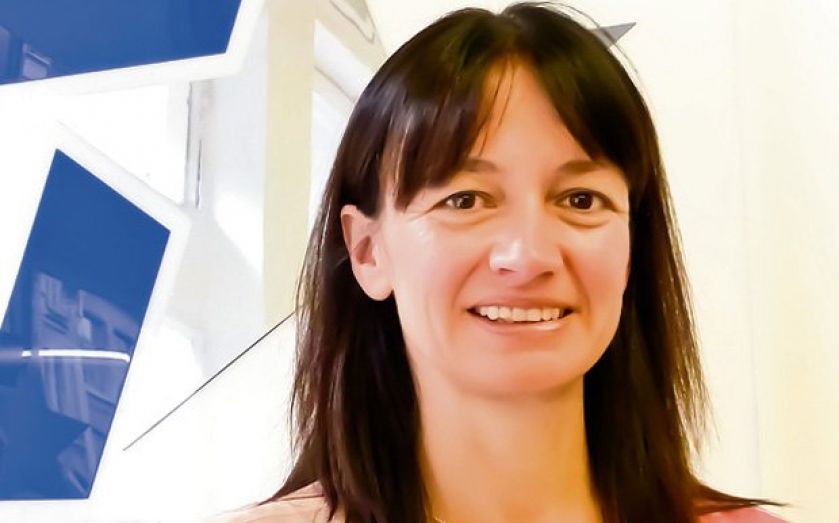 Annabel Palmer speaks to Jenny Biggam, media veteran and co-founder of the7stars
AS the media landscape becomes ever more complex, media giants like Mindshare or OMD are having to look beyond the traditional recipe for success (small distribution networks, multiple revenue streams) towards greater innovation and efficiency. But Jenny Biggam, co-founder of the7stars (an independent media agency) thinks this environment has also created huge potential for nimble new entrants. Biggam, formerly of ZenithOptimedia and Carat, spotted this opportunity back in 2005. Since then, her agency (which was named after a pub) has grown to 85 staff, and lists GumTree and Uniqlo among its clients. She talks to City A.M. about taking on the big guns.
Some say the independent agency is a "dying breed". What made you think the industry needed another player?
We felt that the sector was failing to accommodate those advertisers who weren't in the big league of media spending. The big media agencies are brilliant at looking after the largest advertisers. But we created the7stars to cater for those that don't have a £100m budget. For these advertisers, we can buy better, service their teams better – and we can help them create media strategies that genuinely challenge their competitors. Even today, there is room for specialists in the media landscape.
What's been the most significant change to take place in your industry over the course of your career?
At Carat, and Zenith before that, the most notable change was the separation of media from creative agencies. But today, it's digital media that's transforming how we all operate and the work that we do. How do we adapt to that? By assembling the right team. First, we're trying to recruit the best digital division, employing people who are ahead of the curve. Secondly, we ensure that we are highly transparent when it comes to complex automated trading processes such as programmatic.
What's been the biggest challenge the7stars has faced in its short history?
When the financial crisis struck, we were a small, independent startup. Recessionary pressures forced us to take some big risks with the business and to be more entrepreneurial. We had to take a more adaptable approach to recruitment – opening our doors to freelance talent on a part-time basis.
But now, I believe the outlook for the industry is quite healthy. We're witnessing a return of consumer confidence, seeing client budgets increase rather than decrease, and there is no shortage of business opportunities in the market today.
How do you see the media landscape evolving over the next 12 months?
Consumers are increasingly wanting more personalisation from brands dealing with them. Companies that find a way to interact with consumers on that level will be the ones which succeed.
Some commentators believe that traditional media is dying, but it absolutely still has a place. For me, the media channel which has really grasped the digital age is television. People are watching just as much TV as ever before – but how they are watching it has changed.
There's a huge connection, for example, between TV and social media. This means that, for some audiences, the advertising opportunity lies in dual screening. Meanwhile, younger groups are consuming content on video-on-demand and YouTube.
One interesting, and potentially disruptive, new development is wearable tech. It gives brands a new, exciting way to engage consumers.
Of all the campaigns you've worked on, which one sticks out the most?
It's hard to say, but if you made me choose, I would say the work we did for Suzuki's SX4 S-Cross. We engineered a series of media firsts, such as taking over an ad break in the final of ITV's Dancing On Ice.
The digital campaign included takeovers of the likes of Microsoft and Yahoo, and a promoted trend across Twitter. The above-the-line campaign featured newspaper wraps.
Is there one campaign you wish you'd worked on?
For a long period of time it's been the Waitrose campaign. I know Waitrose has seen strong performance recently [with sales rising 6.1 per cent in the three months to 25 May], but from an advertising perspective, we would have approached things from another angle. We would have encouraged different behaviour from the retailer.
@AnnabelPalmer1