A Tory dilemma: our workforce is weakest in Red Wall seats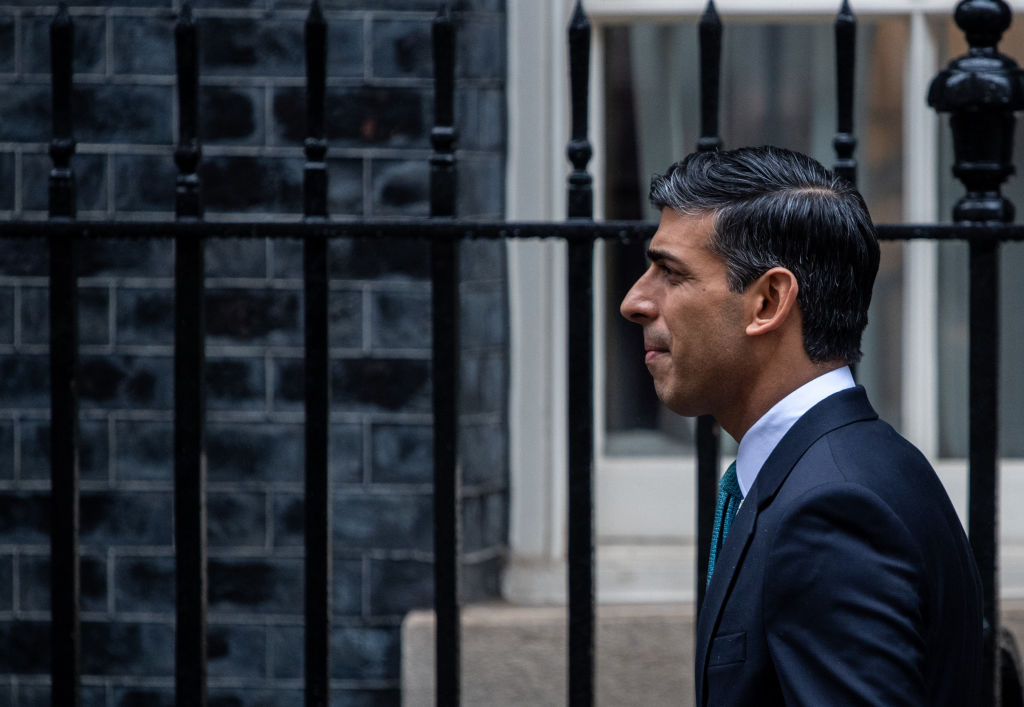 As the Conservatives look to fix the workforce, the Red Wall is wide open, writes Praful Nargund.
For a government that spent much of its recent life leaning on its levelling up slogan and now on a "return to work" mantra, there is a glaring failure with its approach in reality: upskilling. Over a decade of underinvestment and few policies of serious substance for skills reform in the recent budget – despite the noise about economic inactivity – has left our workforce in a sorry state of affairs. 
Take it from an entrepreneur, there is perhaps no greater barometer of the genuine levelling up of ambition in our country than the ability for people to acquire high skilled jobs. And for many young people, there is no more important stepping stone for this than finding the dream apprenticeship. We have no chance of becoming the economic powerhouse that we could be without changing tack.
And despite the government looking to "returnaships" for older workers, the reality surrounding our existing apprenticeships taken largely by young workers is frankly dire – for which the budget contained no new ideas. 
Worrying data shows that apprenticeship starts have fallen right across the country; this is data that sits in a pattern of skills failures under this government. Employers have vehemently spoken out about their infuriating dealings with the complex and inefficient Apprenticeship Levy. This includes various CEOs, who argue the failure to support new apprenticeships has exacerbated labour and skills shortages at an entry-level. Like myself, these CEOs watch with despair as an important opportunity for growth wastes away. And they are facing vast challenges. In 2022, 13.3 per cent of businesses reported a shortage of workers. Elsewhere, in the digital space, 3 in 20 employers reported a digital skills gap.
This is a national economic challenge too. The Learning and Work Institute believes that the UK's current skills shortage will cost the country £120bn by 2030, a figure that will not be tackled if this apprenticeship data – and these agitated voices – is anything to go by.
But if the government are not entirely perturbed by the business and economic cost, they should note the potential political cost. And the political cost in its marginals seats, most of all, could be severe.
Between 2011-2021, the number of apprenticeship entries across England has dropped between 20 per cent to a staggering 47 per cent. But aligning this data with key seats should really leave the Conservatives thinking hard about future policies.
The decline is felt severely in some of Labour's top targets in the North. Take a sample of the most pivotal Red Wall seats in Labour's top 10: Bury North, Bury South, Bolton North East, High Peak, Heywood and Middleton and Blyth Valley all register a fall in starts between 36 – 47 per cent. Compared to more urban and South East seats, these are mindblowing numbers. And, on the ground, will be felt hard.
However, the numbers are so disappointing everywhere that even the large cities have not proven immune to this failure. Even in the powerhouse that is London, apprenticeships have fallen by an average of 20 per cent. In the key marginals, Chingford and Woodford Green, Kensington, Old Bexley and Sidcup and Croydon South, all have seen declines of between 11 and 25 per cent.
Apprenticeship data is a tangible sign of our success and ambition, as well as our support for social mobility. Disadvantaged people who complete apprenticeships enjoy a bigger boost to incomes than even their more privileged peers.
Feel-good apprentice stories were everywhere during the Boris Johnson's premiership, the original author of the levelling up agenda. Instead, it's not hard to find stories of swing voters feeling trapped and angry, unable to offer their children a brighter future. With apprenticeships now increasingly off the menu for young workers everywhere, their horizons are narrower than they were a decade ago.
The government should fear inaction. They should fear that ambition is no longer rooted in the very marginal seats they must cling to. A year out from a general election, only true commitment to ambitious skills investment will do. And in the wake of this cold, hard data from the ground, the mantle of ambition is ripe for the Opposition's taking.