3 ways Morrisons will change your supermarket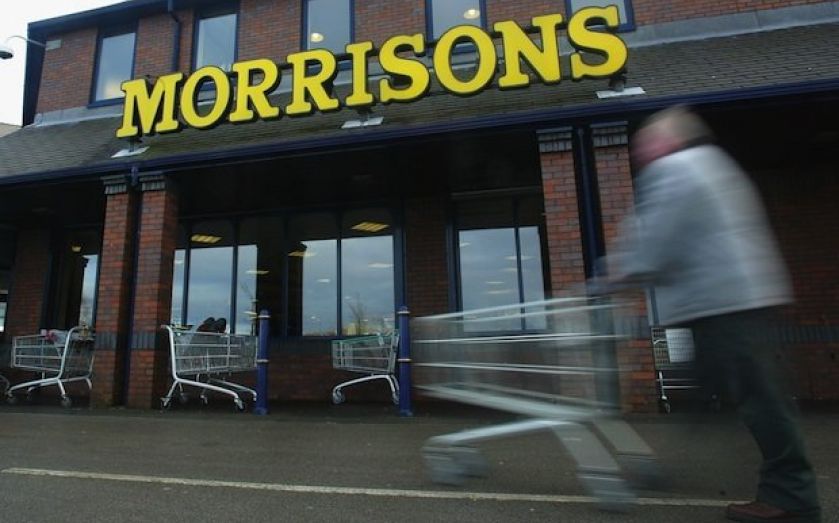 Morrisons' extensive and rapid loss last year, and its foreseeable future profit warning, perhaps put it ahead of other supermarkets in terms of how quickly it needs to change.
But the changes it needs and is planning to make affect all mainstream supermarkets. Indeed, the shares of all of them have lost this morning on the back of its dire results.
Storming discounters
Fierce – and successful – competition from discounters has seen profit margins squeezed.
Morrisons chief, Dalton Philips, vowed this morning to lower prices on a permanent basis.
The four middle-market supermarkets are losing sales worth £4.4bn a year, sandwiched between discounters on the one side, and upmarket stores like Waitrose on the other. Aldi sales have risen 33.5 per cent a year, and Lidl 16.5 per cent.
Of course, there could be a real consumer benefit here: we could see cheaper food, and more choices when it comes to how we shop: more stores – the success of discounters seeing more entering the market, and online options.
The price contagion
But we're also seeing the stirrings of the fallout price wars can bring. Last week, farmers heavily censured Tesco's decision to cut the price of milk from £1.39 to £1 for four pints; Co-op and Sainsbury's matched the move two days later. Heavy discounting by one leading store more than likely means a domino effect.
So it may well be a worry for Tesco and Asda when it comes to what Morrisons is planning to do – if it slashes prices, they'll have to think about doing the same.
Price investment and a refocused promotional programme means others can't "stand by idly" and let a competitor "steal a march", says Darran Shirley of Shore Capital.
One store stands away from the pack, though: by virtue of being more differentiated, Sainsbury's has proved more resilient through the recession. But, warns Shirley, it won't be immune from industry pricing activity, meaning that Shore Capital for one is underscoring its expectations of downgrades to its Sainsbury's forecasts.
It's unlikely, then, that financial outlook and confidence for squeezed food retailers will pick up yet. Two days ago, Barclays warned that, despite much of the negativity in the market being priced in, the sector's got a rocky road ahead.
Slashing space and growing online
Morrisons has now joined Tesco in pretty much scrapping its supermarket development programme in Britain. But the struggling store is also late to the party when it comes to online shopping, only recently striking a deal with Ocado.
Yesterday, Tesco boss Philip Clarke said a supermarket can't "lead in bricks and clicks if [you] don't lead in bricks and mortar". The concern with Morrisons' deal is that it could erode the profitability of its stores by eating up sales, along with Ocado sharing whatever profits Morrisons manages to make.
Shirley says Morrisons' – and its rivals' – decision to halt supermarket growth will, "over time", be good news for an "out-of-favour and weak" sector. More and more of us are choosing to do our shopping online. And now, the options to do so are growing. What that means dor the shape of the big out-of-town supermarket largely remains to be seen.
So patience, which investors have seemed to be lacking in, is the key for this sector revolution. The crucial term, says Shirley, is "in time".