Unless you're lucky enough to live in one of the capital's multi-million pound mansions or have nabbed a flat overlooking a royal park, there's a strong chance you'd like to upgrade the view from your bedroom window.
In the latest piece of research that no one really asked for, one in seven homeowners in London have named Niagara Falls as the view they would most love to have from their window.
Respondents to the survey, which will require you not to think too hard about the confines of physics and geography, put Land's End in second place and New York's centrepiece, Central Park, third.
Read more: Experts have promised London house prices will recover
In fourth and fifth place came the White Cliffs of Dover and the Eiffel Tower respectively.
Read more: Why Barcelona is the new Paris for millennials
A view overlooking the Eiffel Tower will put you back £2.2m though - so maybe don't start exchanging contracts yet.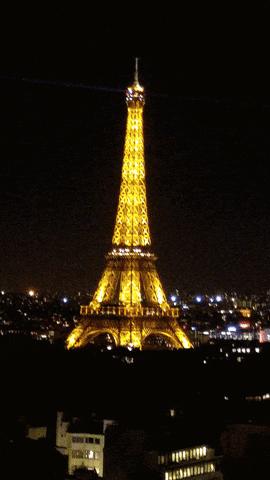 Bad luck for Stonehenge though - the Neolithic monument was among the three least desired views according to the research from 247 Blinds.
More than a third of the 1,000 London homeowners surveyed also said they had been put off buying or renting a property solely on the basis of the view.
Read more: This entire crescent has been refurbished to create lavish £3.9m apartments
In quite an eloquent statement of the obvious, Jason Peterkin, director of 247 Blinds, said: "It's amazing to see that views can have such an impact on psychology, with the majority of those surveyed feeling more positive when they look out of a window to see a lovely scene."