Yelp share price jumps after online review company surpasses expectations in third quarter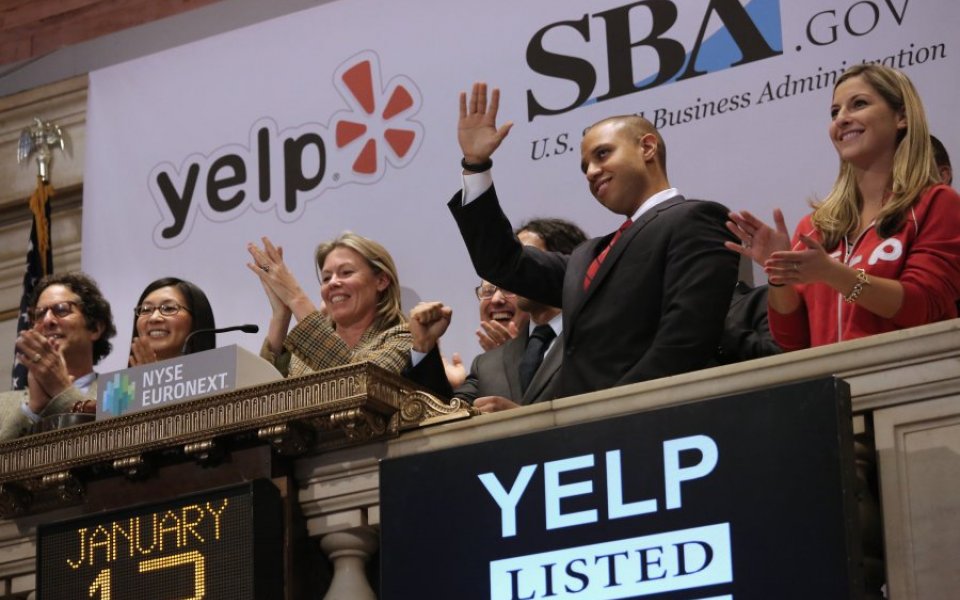 Yelp's share price rose seven per cent in after hours trading after the online reviewing company published its third quarter results which came in ahead of expectations.
The figures
Revenue for the three months to 30 September hit $143.6m, up 40 per cent on the same period of last year, however Ebitda was $12.5m, compared with $20.1m in the third quarter of 2014, and the group recorded an $8.1m net loss.
Cumulative reviews grew by 35 per cent year-on-year to around 90m.
Why it's interesting
The firm surpassed expectations of $141m revenue, and also showed that it is not reliant on advertising to pull in revenue, with $12m of the total coming from transactions during the quarter – representing almost tenfold growth from $1.3m in the same quarter of last year.
What GoPro said
​"We executed well this quarter," said Jeremy Stoppelman, Yelp's chief executive officer. "Consumers are increasingly discovering our app, which represents approximately 70 per cent of engagement across our entire ecosystem. We believe that our highly engaging app, combined with our native local advertising products that generate high ROI for our customers, strongly positions us to capture the large market opportunity."
In short
Yelp gets a good review from its investors.