Winton Capital Management poaches former Barclays chair Sir David Walker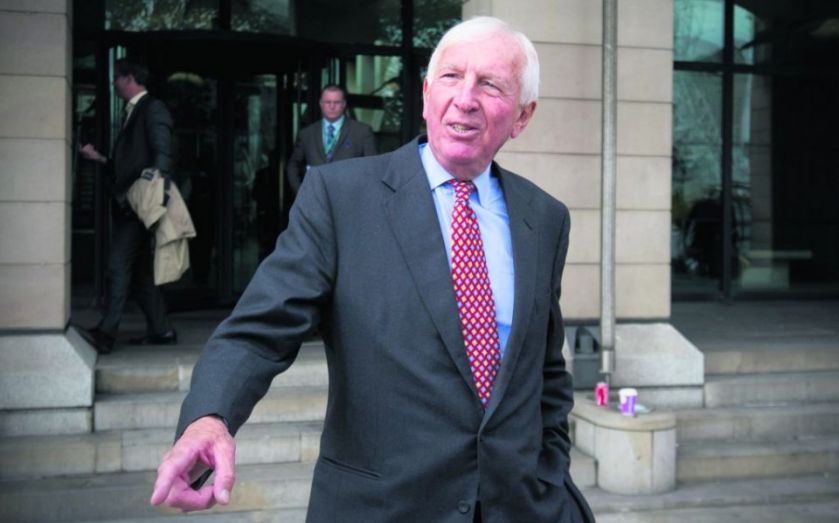 Winton Capital Management, the $28bn (£18.1bn) hedge fund led by Cambridge physicist David Harding, yesterday split its chief executive and chairman roles by appointing outgoing Barclays chair Sir David Walker.
Walker, who will step down from Barclays in April after three years, will take up the chairman's role in July and chair his first Winton board meeting in September.
The 75-year old will receive an undisclosed salary to perform the role.
"It was almost a cheeky request on my behalf," Harding told City A.M.
"He's a man of such seniority and statue… I thought if we could get him that would appear to be a coup."
Harding met Walker when both men sat on the University of Cambridge's 800th anniversary fundraising board.
"He's a first class figure. I think he'll complement me so I can focus on the day-to day running of the business," Harding added.
The appointment underscores the increasing institutionalisation of UK hedge funds, which have long been associated with low overhead costs and an entrepreneurial culture.
Harding said Winton had an "aspiration to be a very established institutional money manager," and that divorcing the chief executive's role from chairman made good business sense when raising funds.
"If you want to be a very good boy in corporate governance terms then you split the chairman from the CEO," he added.
WINTON'S FUND ROSTER
■ Winton Futures Fund: The firm's flagship $10bn investment fund. It gained 13.87 per cent last year. Founded in 1997.
■ Winton Evolution Fund: A smaller version of the Futures fund with higher volatility. Founded in 2005.
■ Winton Global Equity Fund: A more traditional long-only equity fund. Founded in 2010. There are also US and UK versions.
■ Winton Diversified Futures Fund: Founded in 2012 and based in the US.