William and Kate meet Jay-Z and Beyonce: How Brand Royal has finally entered the 21st century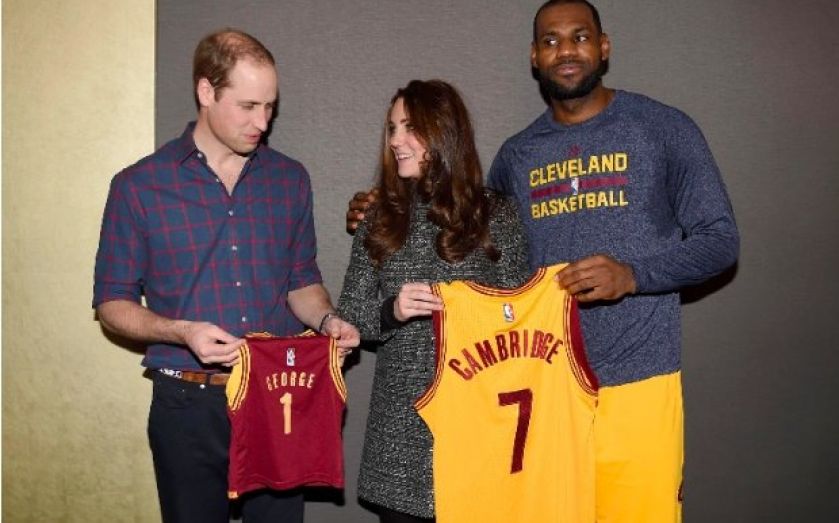 This week New Yorkers went mad for Will and Kate as they took a trip to the Big Apple for the first time. Crowds were out in force, media coverage blanketed the channels, hoards of people desperate to catch a glimpse. It was almost as if The Beatles had arrived once again.
It's incredible to consider how important Will and Kate are to the world at large, especially Americans.
I know there has been much debate in the UK about the irrelevance of the Royal Family and 20 years ago I would have agreed, but I think their shift in brand strategy has been exceptionally successful.
They were fusty, dull, expensive and representative of the old Empire. They tried a shift towards pretending they were like us, but the debacle of It's a Knockout put that tact to bed and Charles banging on about architecture or organic biscuits is as boring as having to listen to the shipping forecast.
But then along came the kids.
We've got William who still provides the history and tradition of a proper English Royal, but he does so with a more open, accessible manner. He had a job (as a helicopter pilot, but that's normal right?) and he lived in a cottage in Anglesey, which gives you the feeling that perhaps he's not so different to us after all. Perhaps that's why LeBron James thought it was ok to give him a sweaty cuddle. William does the job of keeping the old traditions alive.
Then there's Kate, the one the Americans really wanted to see. The celeb obsessed audience wants a style icon to adorn the front cover of glossy magazines, they want to dive straight into the stores and buy the same dress, coat or shoes as her. They want to scream and shout, burst into tears as they see a real life princess (well, a duchess – but who's counting?) and they want to dream that it could happen to them.
And then my personal favourite, Harry. He's a down to earth, proper bloke who fought with his battalion and gets nervous before public speaking. He has also been known to climb into Jacuzzis in Vegas, play strip poker, smoke and wear questionable fancy dress. Harry is the royal for rock and rollers, the bloke down the pub, the normal ones among us. The geeza.
Somewhere along the lines a very clever advisor segmented the target audience, repositioned, redesigned and set a course for the Royal Family brand to be relevant for the celebrity generation.
So we see Prince William converse in a stately manner with President Obama, before casually shifting to become K-Will, courtside, munching on popcorn, high-fiving with the American Royal Family, aka Jay-Z and Beyonce. All sides covered.
I'd say the Royal brand is back on track and just in time for a selfie…