Why this new game is the best 2048 clone yet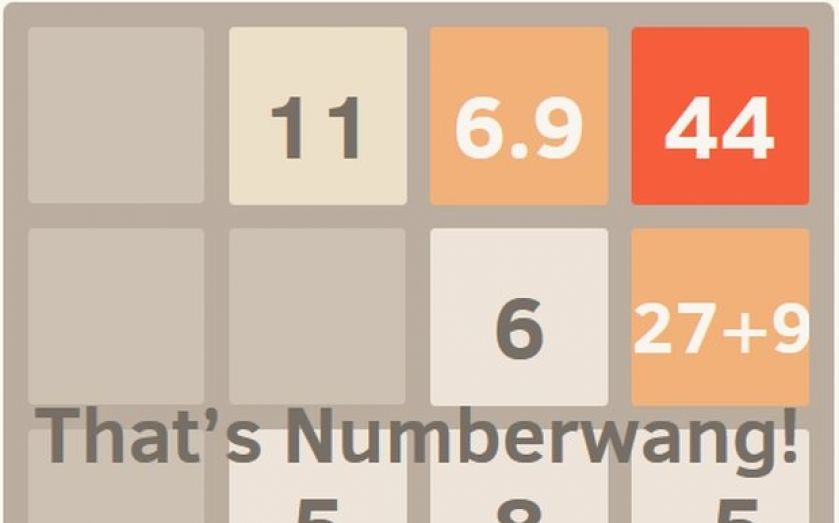 Finally, we've reached peak 2048.
In its latest form, the hit puzzling game has been redesigned by Lou Huang, a San Francisco based web developer.
Borrowing from the satirical gameshow Numberwang, the rules of the game make absolutely no sense. But, Huang says on Twitter, "your confusion is intended".
He says that "Numberwang is supposed to be a spoof of incomprehensible numbers-based games". Rather than having the players sum powers of two, the game will throw counters like 405+1, -93, and √7 at you from its earliest rounds.
For many, the rules will make as much as sense of those of Gabriele Cirulli's highly popular version of the game – which is itself a clone of games 1024 by Veewo Studio and Threes by Asher Vollmer. The Italian developer told City AM that he hasn't yet defeated it himself.
But don't worry, if you've not defeated the original yet, we have a strategy guide. For those looking to score high in Numberwang, we recommend that you ignore the writing on each tile, and instead focus on their colour.
Huang has managed to take what is at heart an addictive puzzle change to its logical extreme. After seeing many alternative ways to play and several other colourful versions of the game, this latest iteration is the best yet.
The Numberwang joke originated with the BBC's That Mitchell and Webb Look sketch show. Huang links to the clip below for anyone who's a bit lost.