Where to eat in… Mayfair: Breakfast lunch and dinner, sorted
When you think of the traditional heartlands of City A.M., the Square Mile and Canary Wharf are probably the first places that spring to mind. But Mayfair, with its hedge funds, law firms and commercial property offices, has always been a hub for our readers.
Of all the hospitality locations to suffer through the lockdown, Mayfair was among the hardest hit, with sky-high rents forcing many restaurants there to close. But now Mayfair is back and being able to eat there again has been one of the great pleasures of the last few weeks. Here is our favourite way to spend a day in London's most prestigious postcode.
Breakfast
Start the day in style at Sketch, the eating and drinking emporium spanning multiple outre bars and restaurants, including the three Michelin star The Lecture Room & Library. We recommend breakfast in The Parlour, where you can eat some of the best eggs in town or simply read the papers over porridge with fresh orange juice. The atmosphere in Sketch is somewhere between "magical" and "unbearable" but there's undeniably quality running throughout this fever-dream of interlinking kitchens. Book here – and try not to be dissuaded by what must be the most egregiously un-user friendly website of any restaurant in the world.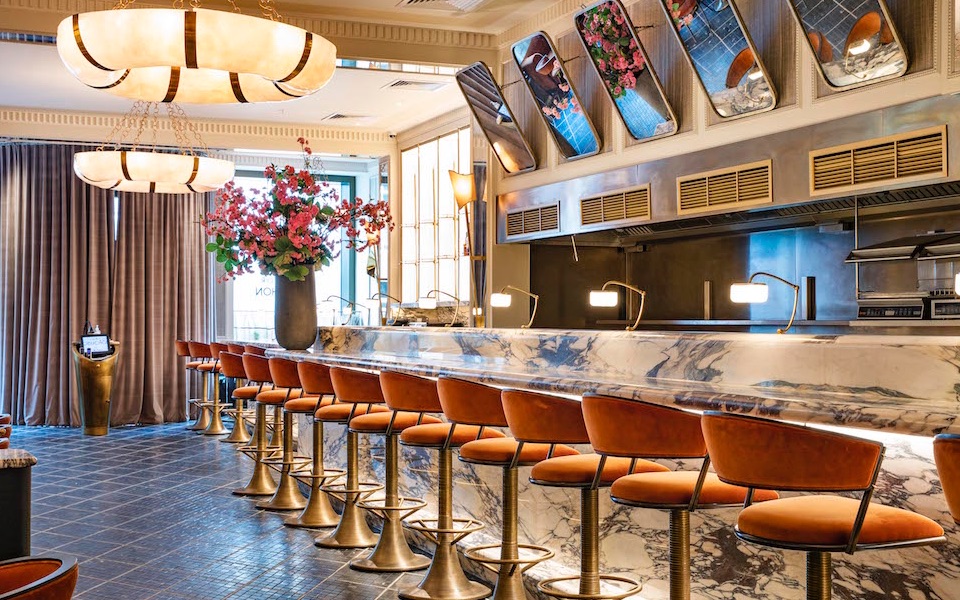 Lunch
Le Comptoir Robuchon is one of those unlucky restaurants that opened just in time for lockdown. Now it's back, we can all find out what we've been missing in this restaurant bearing the name of perhaps the greatest of great French chefs. As I said in our longer review, it's a relatively casual spin on the cuisine that made Robuchon a household name, with French classics and some more eclectic specials. The quality is as high as it gets, so bring your favourite clients and don't forget to keep the receipt, because at these prices, you don't want to be arguing with your accounts department about who is picking up the bill. Book here.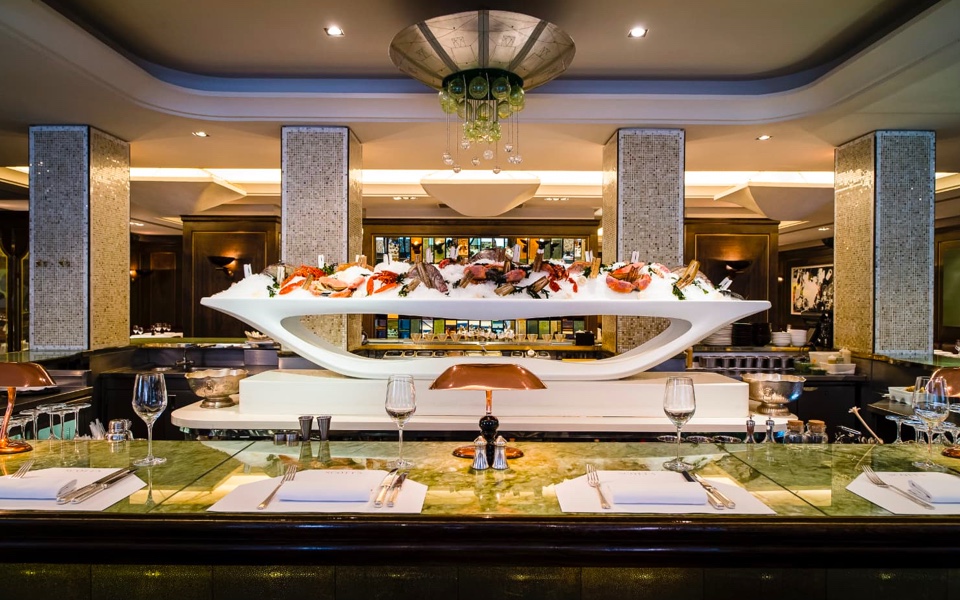 Dinner
Located on Mount Street, Scott's is a Mayfair institution, so sidle into one of its banquettes, order a jeroboam and settle in for the evening. Start with some oysters, then take your pick between lobster, steak or whatever game is in season. This is a restaurant for the bon vivant, best enjoyed in languorous fashion over the course of several hours. Our kind of place. Book here.