We're now in the new lunar year – the Year of the Pig – so get out there and eat dim sum in some of London's finest restaurants
1. Din Tai Fung
Henrietta St, WC2E 8PT
If you're a dumpling fan, you've probably heard of Din Tai Fung, a Taiwanese chain that's currently taking Covent Garden by storm. It's known for its magical xiao long bao (steamed pork dumplings). The new British restaurant seats 250 but still expect a queue during busy times. This is dumpling heaven.
dintaifung-uk.com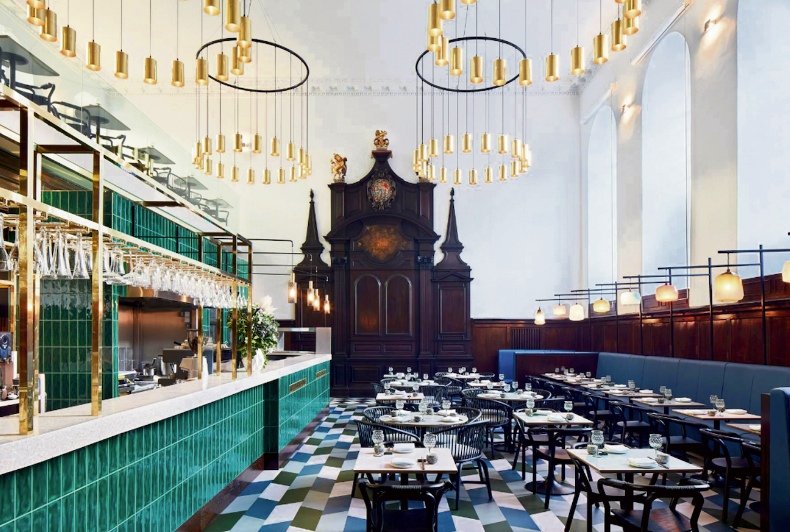 2. Duddell's
9a St Thomas St, SE1 9RY
Duddell's is a two Michelin-starred palace to dim sum, located up a skyscraper in Hong Kong. Last year it added its first foreign outpost in a converted church near London Bridge. Its selection isn't as broad as its older sibling but the quality is undeniable, with one memorable dim sum shaped like a fish.
duddells.co/london
3. My Neighbours the Dumplings
165 Lower Clapton Rd, E5 8EQ
If something's worth doing, it's worth being stripped back, stuck in Hackney and given a silly name. My Neighbours the Dumplings is a no-frills dim sum restaurant where diners are crammed onto communal tables and served heaps of delicious, reasonably priced dumplings.
myneighboursthedumplings.com
4. Hutong
The Shard, 31 St Thomas St, SE1 9RY
Situated halfway up The Shard, the London branch of swanky Hong Kong institution Hutong offers by far the best views with which to enjoy a six-strong basket of hot dumplings. The signature morsel is a scallop and prawn wonton in a Sichuan sauce, and for the seafood-averse there's minced lamb and fennel seed or Iberico pork. Order the dim sum platter and you'll find rose champagne shrimp and mushroom and cabbage. hutong.co.uk
5. Dumplings Legend
15-16 Gerrard Street, Chinatown
If you're cold and hungry, nothing beats the Legend. Firstly, it specialises in 'soup dumplings' that are served up in a warming broth, and secondly, it makes a lot of them. Its chefs, who graft away behind glass screens, claim to make 8,000 dumplings a day in 47 different variations. It's a great late-night destination, too, with four karaoke booths open until 3am.
dumplingslegend.com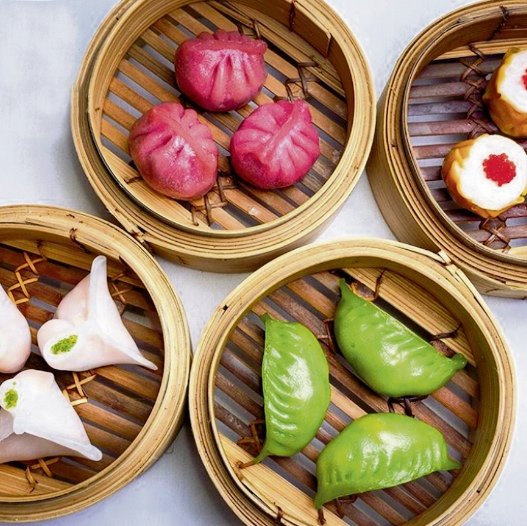 6. Royal China
24-26 Baker St, W1U 3BZ
After two decades in London, Royal China Group is an institution for Hong Kong-style dim sum. It has six restaurants stretching from Harrow to Canary Wharf, with the Baker Street one generally considered the flagship. Get there early for Sunday lunch when it's particularly popular with west London regulars.
rcguk.co.uk
7. Park Chinois
17 Berkeley Street, Mayfair
For refined parcels of joy in opulent surroundings, Mayfair's Park Chinois is unrivalled. Though its dim sum menu reaches far beyond the boundaries of Cantonese cuisine with wagyu gyozas, Iberico pork shumai and black truffle bao on the menu, it makes up for its lack of authenticity with premium ingredients and live music that pays homage to the decadent salons of 1930s Shanghai.
parkchinois.com