Watchdog: bad loans to blame for Co-op woes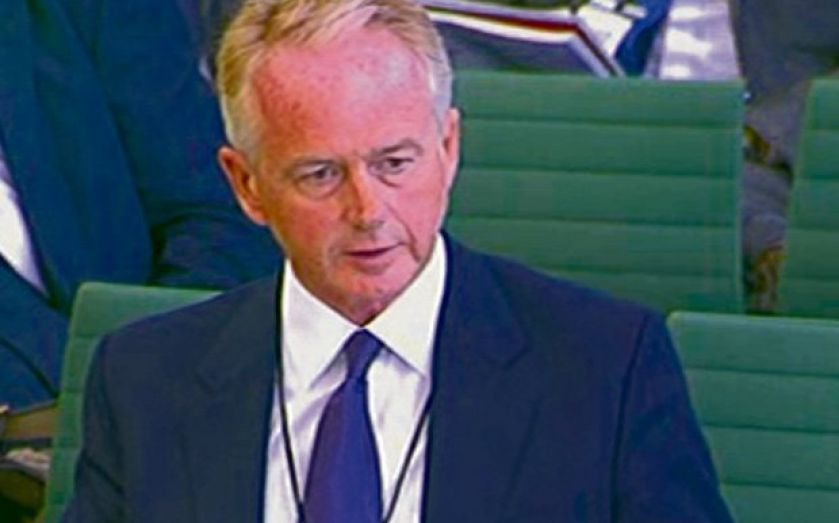 BAD LOANS from the Britannia Building Society are responsible for most of the Co-op Bank's loan losses in the past year, and could get worse in future, a top Bank of England official insisted in a letter released today.
Andrew Bailey, the head of the Prudential Regulation Authority, was hitting back at claims by the Britannia's former boss that the building society was in good shape when the Co-op took it over.
Neville Richardson had told MPs that "there was no issue about the Britannia assets" at the time of the takeover, and "that, of the losses that have been reported over the last 18 months, only about one third relate to Britannia."
"Britannia was a good organisation. It was a strong organisation," he told the Treasury Select Committee of MPs, who are investigating why the Co-op Bank is in a weak position and why it had to abandon its bid to buy 631 branches from Lloyds.
However in a letter to the Committee, Bailey disputed the claims and argued the Britannia has left a terrible legacy of bad debts to the Co-op Bank.
"It is our understanding, based on information provided to us by the bank, that over 75 per cent of 2012 non-core loan loss impairments and around 85-90 per cent of first half 2013 non-core loan loss impairments related to Britannia-originated assets. This corresponds to well over half of the bank's total loan losses during the last eighteen months," Bailey wrote.
"Notwithstanding the level of losses incurred to date, the risk profile of the remaining Britannia assets were, and remain, a key factor in our assessment of Co-op Bank's current capital position."
Richardson was the chief of the Britannia until 2009, when it was taken over by the Co-op. From that point until July 2011 he was chief of the Co-op Bank, but stepped down when he could not convince the Co-op Group board it would be dangerous to attempt to purchase hundreds of branches from Lloyds.
THE BRITANNIA ROW: WHO SAID WHAT
Neville Richardson, former Britannia Building Society and Co-op Bank chief
Treasury Select Committee, 4 September 2013
"In 2009 the Britannia Building Society was a successful mutual which had come through the financial crisis at a time when other financial institutions were being bailed out, nationalised, and were writing off unprecedented levels of bad debt."
"In recent months, difficulties at the Co-op Bank have been widely blamed in some parts of the media on Britannia commercial loan losses. However such losses amount to around one third of the impairments and significant items as reported by Co-op Bank over the last eighteen months."
Andrew Bailey, head of the Bank of England's Prudential Regulation Authority
Letter to the Treasury Select Committee, 10 September 2013
"It is our understanding, based on information provided to us by the bank, over 75 per cent of 2012 non-core loan loss impairments and around 85-90 per cent of first half 2013 non-core loan loss impairments related to Britannia-originated assets. This corresponds to well over half of the bank's total loan losses during the last 18 months."
"The Britannia's former Specialist Lending portfolio … contains significant levels of non-conforming or self-certification business that presents higher risk characteristics than Co-op's or Britannia's 'prime' business."