Virgin America's IPO could value it at $1bn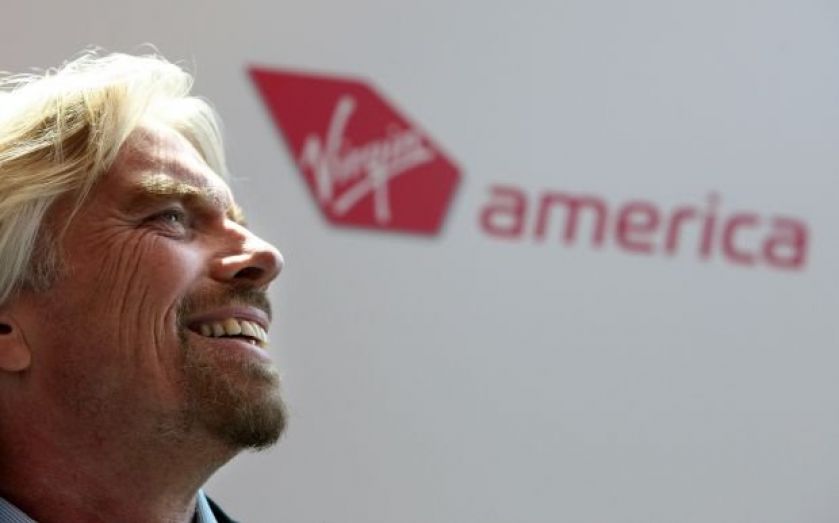 Here's a welcome bit of good publicity for one of Richard Branson's businesses. Virgin America, the seven-year-old airline which specialises in internal flights between cities in the US (and some Latin American countries), could be valued at $1bn (£625m) if its IPO goes to plan.
New documents filed with the US Securities and Exchange Commission show it plans to raise as much as $368m when it lists on Nasdaq under the ticker "VA".
The airline said it and an investment vehicle owned by its employees will sell 13.1m shares priced between $21 and $24. At the midpoint between those two, that would value it at $972m.
New York-based Cyrus Capital Partners will also to sell $52m of shares to PAR Investment Partners in a private placement running alongside the IPO.
Among the risk factors it lists are the price of aircraft fuel, which is notoriously volatile, security concerns and "negative publicity related to the Virgin brand name", which could "materially affect our business".
On Friday, a craft owned by Virgin America's sister company Virgin Galactic crashed, killing one of its two pilots. Today an investigator said it was possible one of the craft's safety devices, which slows the approach of the aircraft when it re-enters the atmosphere, had been deployed "too early".
The airline posted operating revenues of $1.4bn in 2013, with operating income of $80.9m.
Last month, UK-based Virgin Money pulled out of a planned flotation citing market forces – although it did not rule out an IPO in the future.