US Republican presidential hopeful Donald Trump threatens to pull £700m of investment from UK over calls for him to be banned from entering the country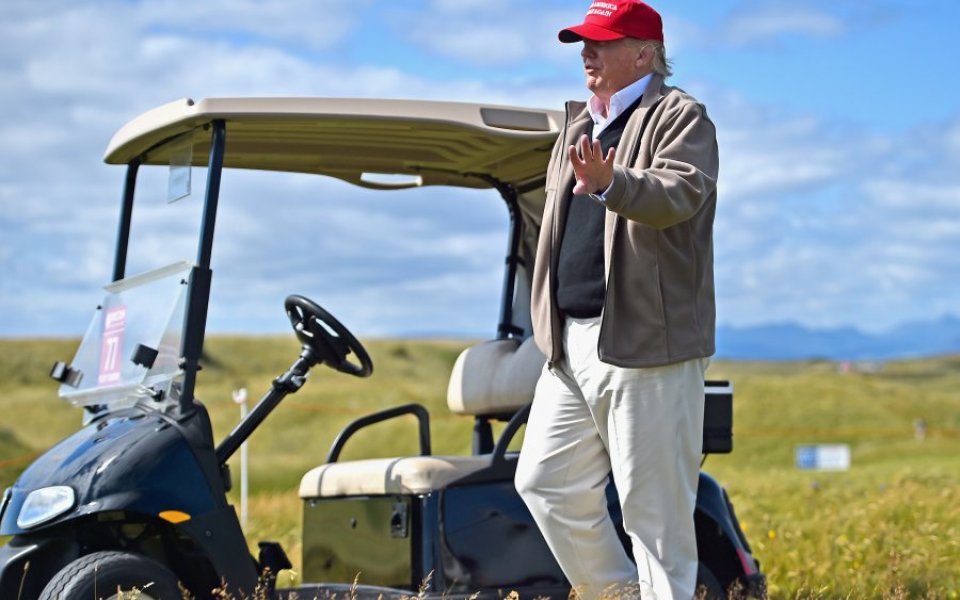 US presidential candidate Donald Trump has threatened to withdraw millions of pounds of investment into the United Kingdom if he is banned from entering the country.
The billionaire has said that he will not invest any more money into his two golf courses in Scotland if he does end up prevented from coming to the UK.
Trump's threat came after it was announced MPs will debate whether or not to ban him from entering the UK, following a petition signed by some 560,000 people. The petition came after Trump said there should be a ban on Muslims entering the US and that there are areas of London and Paris police won't go to because of radicalisation.
Read more: It's official – MPs will debate banning Donald Trump from UK
Any petition that gains at least 100,000 signatures is considered for a debate in the House of Commons. MPs are set to discuss the potential entry ban for Trump on 18 January.
If he is banned, Trump would scrap his plans to put more than £200m into the Turnberry resort in South Ayrshire and £500m into the Trump International Golf Links outside Aberdeen.
A statement released by the Trump Organisation said: "Any action to restrict travel would force the Trump Organisation to immediately end these and all future investments we are currently contemplating in the United Kingdom."
Read more: Trump will "spend $2m a week on campaign"
The statement also warned that if the entry ban was enforced, Westminster would create a dangerous precedent and send a terrible message to the world that the UK opposes free speech and has no interest in attracting inward investment.
Last month Robert Gordon University, in Aberdeen, stripped Trump of an honorary degree.