Umunna offers Corbyn camp an olive branch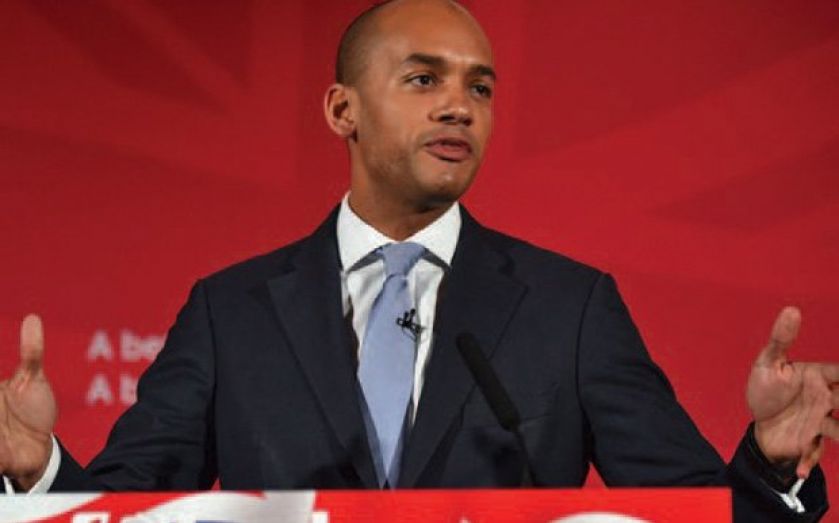 THE LABOUR party must demonstrate unity regardless of the outcome of its Labour leadership con­test, shadow business secretary Chuka Umunna has said.
Alluding to the far-left front-runner Jeremy Corbyn in a speech to the Westminster think tank Policy Network yesterday, Umunna said: "I do not think we can simply dismiss out of hand those who hold critical views of New Labour."
"Solidarity is key, which is why we must accept the result of our contest when it comes and support our new leader in developing an agenda that can return Labour to office," the former leadership hopeful – who withdrew in the first month of the contest and has since backed Liz Kendall – said.
Umunna's comments marked a dramatic turnaround from earlier in the summer, when the shadow business secretary said that he would not serve in Corbyn's cabinet.
Commenting on his apparent U-turn on BBC Radio 4 yesterday, Umunna said he made his initial statements because there "were too many fundamental points of principle" over which the two disagreed.
Umunna said he had been "uncertain" of Corbyn's economic policy proposals, including a so-called people's quantitative easing, renationalisation of railways and national insurance hikes for the middle-income earners.
But Umunna told the BBC that he agreed with Corbyn's call for industrial strategies that increase prosperity and reduce inequality.
While it remains unclear whether Corbyn will win – the leadership contest winner is due to be announced on 12 September – or whether Umunna would be offered a place in his cabinet, the shadow business secretary said that "everyone has a role to play" in the leadership election.
Umunna added that the contest had been "unpleasant" among party members, especially on social media, and that the Labour party's priority should now be to"take the fight to the Conservatives".
It was reported earlier in the year that Umunna, who has been shadow business secretary since 2011, is keen to take on the role of shadow foreign secretary in the run-up to an EU referendum. 
But the betting markets yesterday reflected people's belief that he may be in the running for shadow chancellor, instead.
Ladbrokes slashed his odds for becoming shadow chancellor from 33/1 to just 5/1.