Ukraine crisis deepens as 100 Russian lorries begin "direct invasion"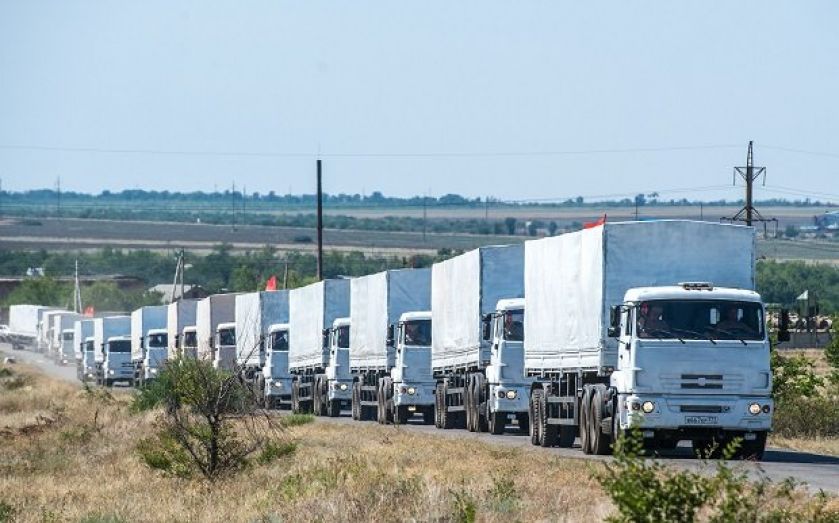 The head of Ukraine's security service Valentyn Nalyvaichenko has said the unauthorised crossing of 100 Russian lorries into Ukrainian territory is tantamount to a "direct invasion", adding it was "under the cynical guise of the Red Cross – these are military vehicles".
According to the Red Cross, the lorries crossed the border on Friday without clearance from Ukrainian authorities and added that it was not involved in the convoy in "any way". The convoys are allegedly carrying humanitarian aid protected by rebel fighters.
The convoy is heading for the rebel-held city of Luhansk, which has been without power and running water for more than two weeks. The Ukrainian government has been warned by the Russian foreign ministry not to interfere with the convoy, but did not spell out what the consequences would be.
"We are warning against any attempts to sabotage this purely humanitarian mission, which was prepared a long time ago, in an atmosphere of full transparency and in co-operation with the Ukrainian side and the ICRC," the Russian foreign ministry said.
Ukrainian President Petro Poroshenko responded to the news in a statement: "A column of more than 100 vehicles entered Ukrainian territory without a customs inspection, without border control or International Red Cross escort, which is a flagrant violation of international law."
Ukraine, along with many western nations, fear Russian convoys on Ukriane's border could be a prelude to a military invasion. However, Russia denies all accusations it is preparing to take military action in the region.
The European Commission condemned Russia's decision to enter Ukrainian territory. The EU's foreign policy chief, Catherine Ashton said: "Ukraine's sovereignty, territorial integrity, unity and independence must be respected."
Ukraine will not be using force to reverse the convoy so as to avoid "provocations".
Speaking to the BBC, an unnamed government official said:
All responsibility lies with the Russian side – not with the terrorists, but specifically the Russian side, because this is their decision.