Zoopla's UK property rich list reveals number of housing millionaires set to hit 500,000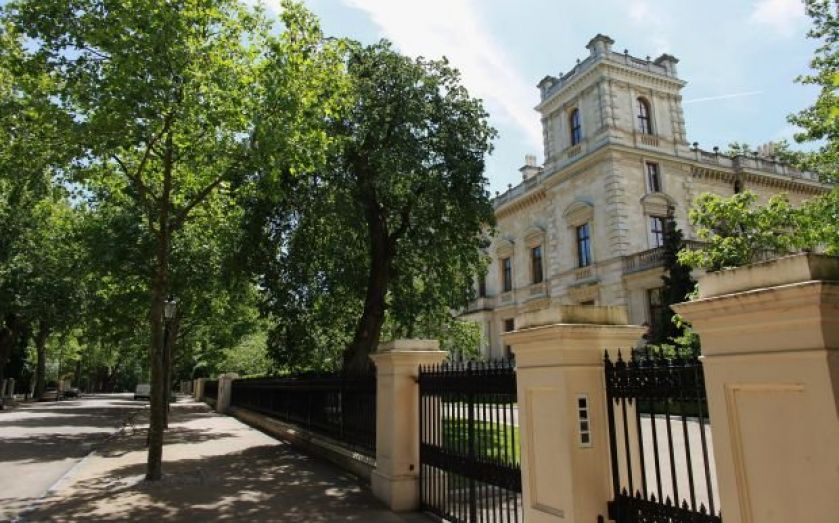 Almost 500,000 homeowners in the UK are now part of the so-called property millionaires club after an explosion in the number of houses valued over £1m during the past year.
The property rich list, released today by property website Zoopla, said that 484,081 flats and houses are now worth a seven-figure sum – up 49 per cent over the last year alone.
The number of streets in Britain where houses are worth over £1m has risen by almost a third since August last year, to 10,613 – of which 35 per cent are in London.
Zoopla's research shows the 10 most expensive streets have seen property values rise by 12.9 per cent compared to the rest of the country where average values have risen by 6.6 per cent over the same period.
Kensington Palace Gardens – where the Sultan of Brunei and Indian steel magnate Lakshmi Mittal own mansions – holds the crown for Britain's most expensive street. At £42.7m, the average property on billionaires' row is worth 162 times the average British home, valued by Zoopla at £263,705.
"London boasts all of Britain's twenty priciest addresses. Prime properties in the capital have long been a magnet for the super-wealthy looking for a safe investment asset," Zoopla's Lawrence Hall said.
"For the lucky few who can afford these stratospheric pricetags, the fabulous mansions on streets like Kensington Palace Gardens and the Boltons are offering very strong returns," he said.
Kensington, W8, remains London's most prestigious postcode, where average home costs £2.78m. The next most expensive area in the capital is SW7 (Knightsbridge), which has average values of £2.48m, while the average price in SW3 (Chelsea) stands at £2.37m.
Outside of London, the two most expensive towns are Virginia Water and Cobham, where average prices stand at £1.19m and £1m respectively.