UK floods: Prime Minister David Cameron to visit flood hit areas in the north of England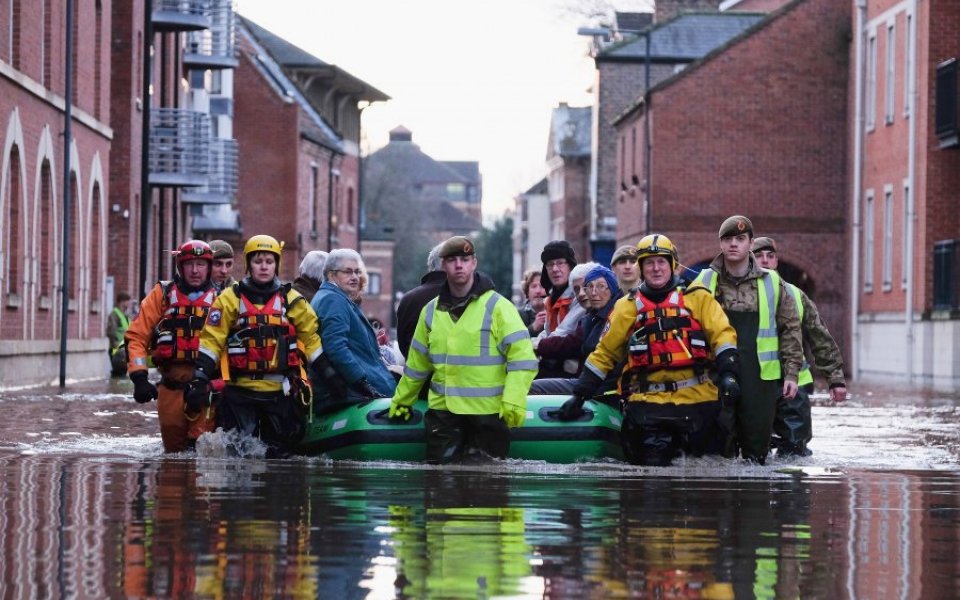 Prime Minister David Cameron is set to visit flood-hit parts of the United Kingdom today, as 27 severe flood warnings remain in place and communities battle devastation.
The Prime Minister is anticipated to face questions about funding for flood defences, after environment secretary Liz Truss told the BBC they had been "overwhelmed" and pledged to review them.
Cameron's visit comes after the government said yesterday that 200 soldiers were being deployed to affected areas in Northern England, in addition to the 300 already in place.
Read more: UK towns devastated by floods – in pictures
After chairing a meeting of the government's emergency committee Cobra, Cameron said the "level of the rivers plus the level of rainfall has created an unprecedented effect, and so some very serious flooding".
"We will do everything we can to help people in this, their hour of need."
Downing street added that emergency financial assistance would be available to both homes and businesses in Yorkshire and Lancashire.
Read more: Hundreds forced to flee homes to escape floods
Meanwhile, transport secretary Patrick McLoughlin yesterday said that £40m would be made available to help rebuild flood-hit roads for people in Cumbria and Lancashire.
Storm Eva had struck Yorkshire and Lancashire hard over Christmas, and flooded many of the same regions that were hit by Storm Desmond just weeks ago.
Affected? Here's where to look for information:
The Environment Agency has offered a staffed emergency hotline at 0345 988 1188 and has information for those affected on its website.