Prime Minister's Questions: Labour leader Jeremy Corbyn pushes David Cameron on cancellation of flood protection schemes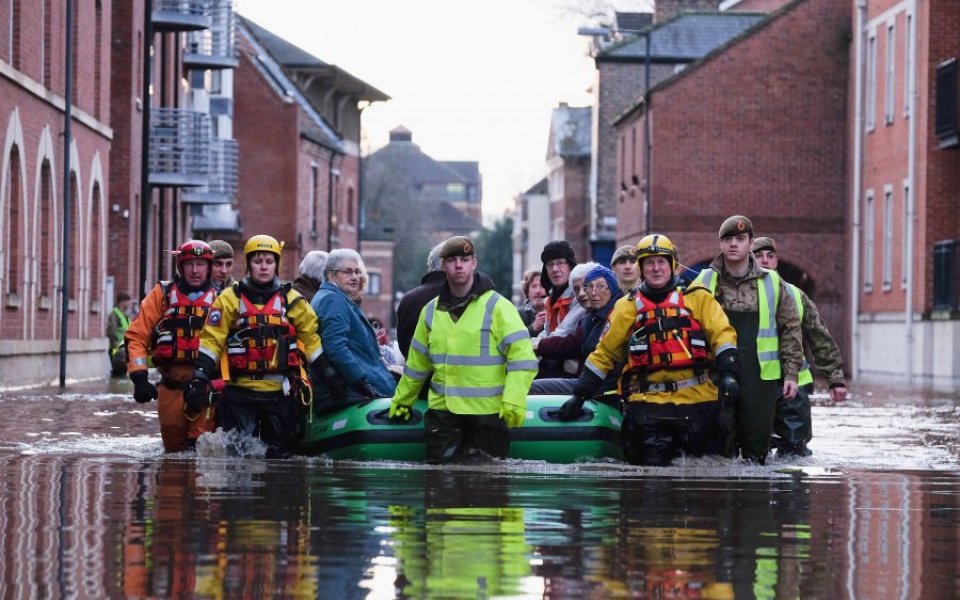 Labour leader Jeremy Corbyn pushed Prime Minister David Cameron on the cancellation, delay and cuts to a number of flood defences that left communities devastated over Christmas when storms hit.
Corbyn said a £190m flood defence scheme was cancelled in 2011 in Leeds, a city that was subsequently flooded, and that spending on flood defences in Cumbria was also cancelled in 2014. He asked the Prime Minister if the schemes will go ahead and to give assurances to communities for protection against flooding in the future.
The Prime Minister said £2.3bn extra is being spent on flood defences, and that lessons still needed to be learned, but "no flood defence schemes have been cancelled since 2010".
Read more: Shadow cabinet ministers resign after reshuffle
He added investment in flood defences under Labour was £1.5bn, £1.7bn under the coalition government and £2bn in this Parliament.
"After every incident of flooding, you need to go back and review your plans. You can only spend money if you have a strong economy," Cameron said, steering the debate on to the economy.
In particular, Corbyn asked why the pumps at the Fosse barrier in York were not upgraded, to which Cameron said a tender was about to go out for investment in the Fosse pumps. He added the government is also making sure that every home can get insured, through the Flood Re scheme.
​Read more: £40m promised for flood defences by David Cameron
The exchange comes days after Cameron pledged a package of £40m by the government to fix Britain's flood defences in areas devastated by storm Eva over Christmas.
Cameron also retorted that Corbyn couldn't respond as effectively because he wouldn't have the money "he wants to spend it on renationalising the railways". He added that it was wrong for Corbyn to assume he could respond quickly, given the amount of time he spent on his reshuffle.
On the reshuffle, Cameron also composed an ode to Shakespeare, saying it almost went into its Twelfth Night, before turning into a Comedy of Errors and ultimately looks like it might be Much Ado about Nothing.