UK car sales up eightfold as market recovers from last year's skid
UK car sales increased eightfold last month compared to a year ago as customers continued to return to showrooms and garages.
There were 156,737 new cars sold in May, up from a mere 20,247 in the same month in the previous year, when showrooms were closed due to lockdown.
However, the statistics, which are compiled by industry body the Society for Motor Manufacturers and Traders (SMMT) show that the sales figure is 13.2 per cent below the 10-year average for May.
In total so far this year 723,845 cars have been sold, which is 29.1 per cent below the decade-long average.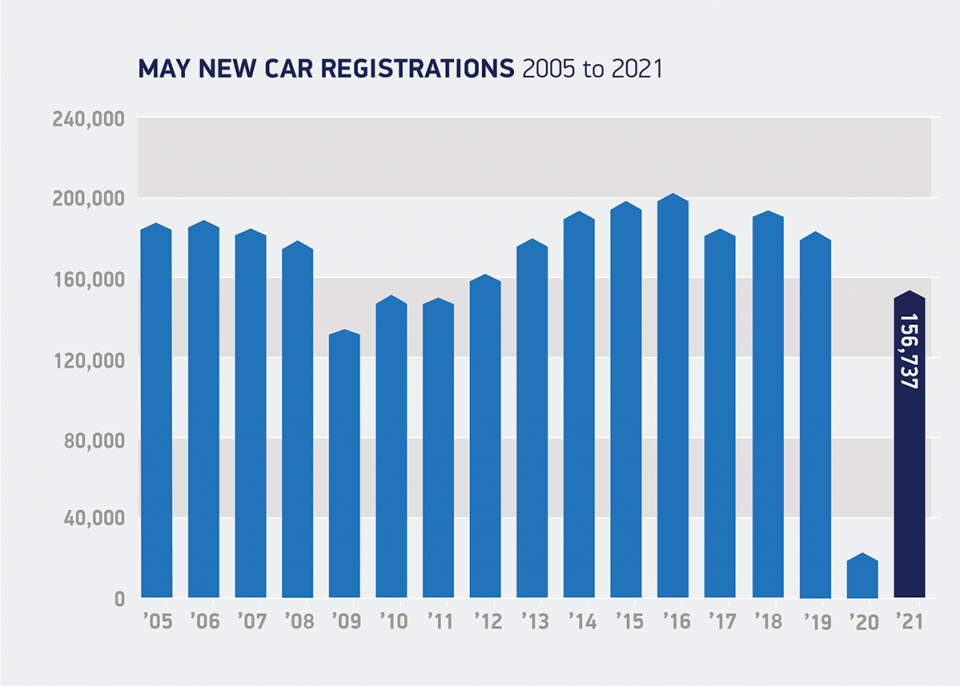 Of these, 13.1 per cent have been battery electric or plug-in hybrid models, up from 7.2 per cent a year ago.
However, the proportion of sales of such vehicles declined from 12.0 per cent a year ago to 8.4 per cent in the past month, although the SMMT warned that buying habits had been distorted by lockdown.
Before the Open: Get the jump on the markets with our early morning newsletter
Mike Hawes, SMMT Chief Executive, said: "With dealerships back open and a brighter, sunnier, economic outlook, May's registrations are as good as could reasonably be expected. Increased business confidence is driving the recovery, something that needs to be maintained and translated in private consumer demand as the economy emerges from pandemic support measures.
"Demand for electrified vehicles is helping encourage people into showrooms, but for these technologies to surpass their fossil-fuelled equivalents, a long term strategy for market transition and infrastructure investment is required."
Richard Peberdy, automotive lead at KPMG, said that there were signs that the sector was "ripe for recovery" in the long run.
"The average age of vehicles on our roads is at a record high, suggesting many drivers will be looking to switch soon, and inventory shortages in the used-vehicle market should push motorists towards new models.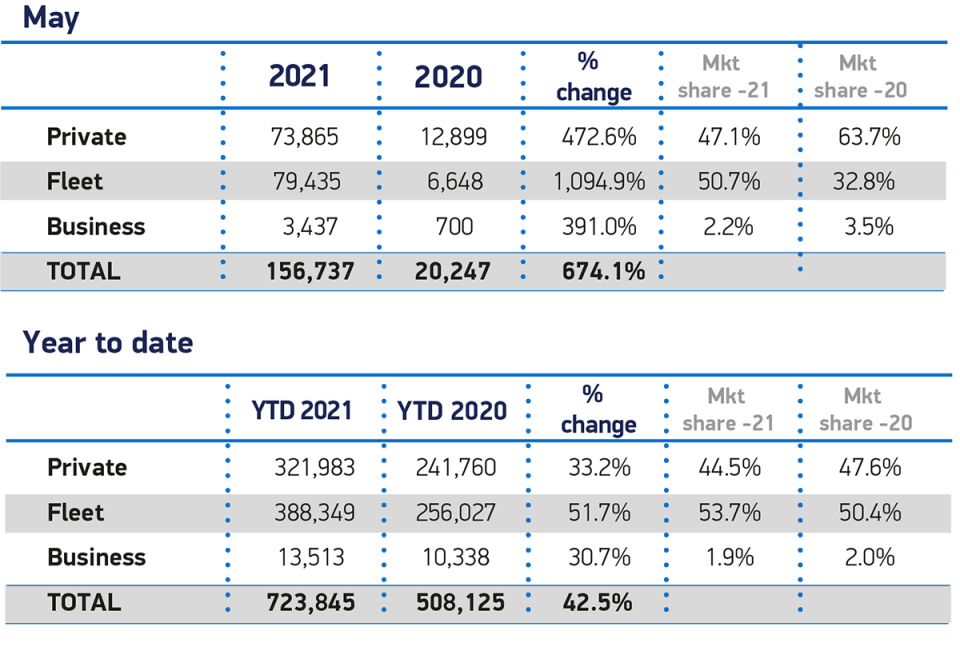 "The picture is particularly encouraging for future plug-in sales, with an increasing supply of attractive electric and hybrid options for consumers to choose from", he added.
"And we're likely to see a further boost to the strong momentum behind electric and hybrid vehicle sales in comparison to diesel, a trend that the SMMT data continues to track."
But Seán Kemple, managing director of Close Brothers Motor Finance, said that obstacles like the current semiconductor shortage could yet drive the recovery off the road.
"Severe supply issues caused by Covid-19, Brexit, and now a global semiconductor shortage are choking the new car market, causing long delays and slow delivery times for new orders. This is pushing people toward the used car market instead", he said.
"With demand for car ownership rocketing, largely prompted by a reticence to take public transport post-Covid, and many people emerging from the lockdown with increased savings, opting for a used car may be the more accessible and convenient option for buyers."