Trade war looms as EU readies retaliation on bourbon and Levi jeans over US' steel and alumnium tariff move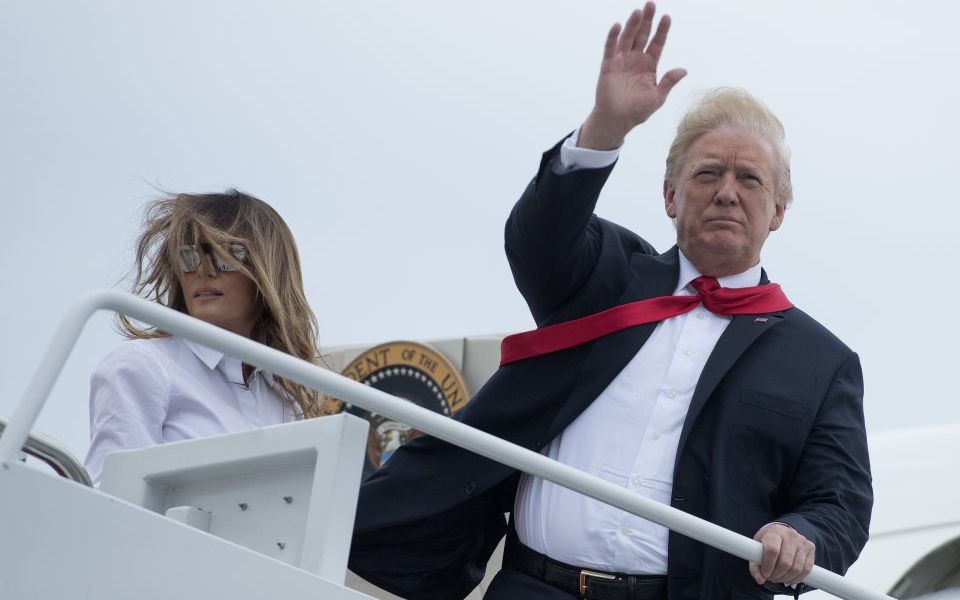 Fears are growing of a looming global trade war as the European Union has warned of impending retaliatory measures, following Donald Trump's unilateral decision to impose tariffs on steel and aluminium imports.
The US President last week moved to unilaterally impose levies of 25 per cent on steel products and 10 per cent on aluminium, promoting a sell-off across global stock markets amid fears of a trade war.
He responded by tweeting on Friday that "trade wars are good", and on Monday followed this up by saying: "We are on the losing side of almost all trade deals. Our friends and enemies have taken advantage of the U.S. for many years. Our Steel and Aluminum industries are dead. Sorry, it's time for a change!"
The EU is now mulling retaliatory tariffs on key US exports including Levi jeans and bourbon. European Commissioners will discuss a formal response this Wednesday.
Commission spokesman Margaritis Schinas told reporters: "It is not about escalating anything. The root cause of problems in the steel and aluminium sectors lies in global overcapacity. This can only be addressed at the source by working with key countries involved. The EU is of course available to continue working on this with the United States."
French President Emmanuel Macro has blasted the move as "economic nationalism" – adding it was a war in which all sides lose.
"It is important in this context that the European Union reacts swiftly and proportionately within the WTO and in respect of the WTO," Macron said.
Over the weekend, Prime Minister Theresa May called the President to express her "deep concern" at his move, urging "multilateral action" to solve the problems of "global oversupply".
Her spokesman on Monday said the government was "awaiting further details" before commenting on specifics, but insisted both sides would "remain close partners", particularly as the UK leaves the EU.
However Craig Erlam, senior market analyst at Oanda, said the UK was particularly vulnerable to a trade war with the US as it looks to strike a comprehensive free trade deal.
"While Trump has at times lauded the relationship between the two countries and the prospect for a comprehensive trade deal, I don't think anyone is of the impression that he wouldn't derail this if the UK played an active role in counter-measures against US industries," Erlam said.
"This leaves the UK in a very tough spot and I imagine it will be very passive in any back and forth between the US and EU."
Michael van Dulken, head of research at Accendo Markets, added that the UK will be in the "worst of positions" as it will have to stick with the EU on "tit-for-tat tariffs" while still being unable to finalise new trade agreements.
And once the UK leaves the EU, Mihir Kapadia, the chief executive of Sun Global Investments, said there would be "no guarantees of safety in a hostile trading environment built around beggar thy neighbour trade policies rather than free trades".
Bernardine Adkins, head of EU trade and competition at law firm Gowling WLG, added: "This trade war is a timely reminder that no future of completely free bilateral trade awaits the UK. Brexit Britain's Dunkirk spirit will be about fighting them on the trade barriers, not the beaches. Unfortunately, in a world comprised of large trading blocks, it is hard to see the UK winning that battle as a lone voice at the negotiating table."
Engineering and defence stocks like Rolls-Royce, GKN and BAE Systems were expected to be most at risk if a trade war escalates, David Madden, a market analyst at CMC Markets UK, said.