Tidal: Jay Z, Kanye West and co herald "new world" of music streaming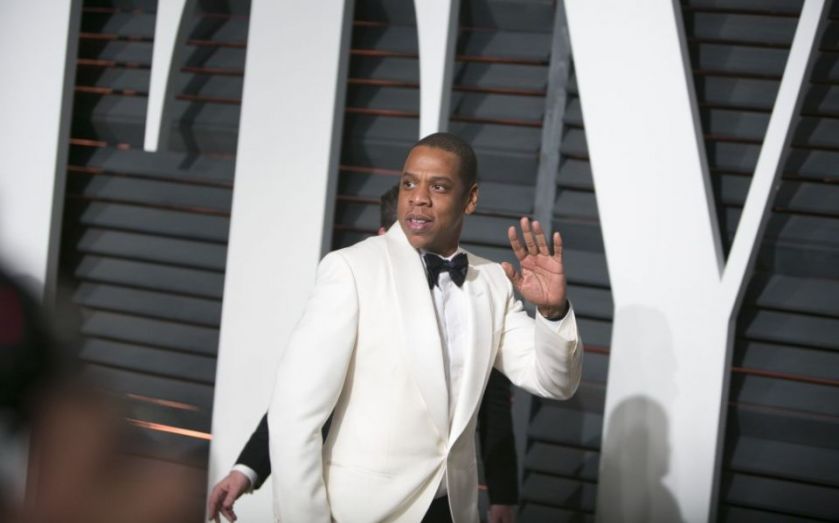 The course of music history has been changed forever.
At least that's what we were told at the official launch of Jay Z's newly-acquired music streaming service which aims to put artists back in control of how their music sounds and sells.
At a New York press conference a self-serious and triumphant gathering of some of the world's biggest artists formerly signed as co-owners of the new music streaming site which is aiming to challenge the market dominance enjoyed by Spotify while giving artists a bigger chunk in pay-per-play deals.
Alicia Keys, Arcade Fire, Beyonce, Calvin Harris, Chris Martin, Daft Punk, Jack White, Jason Aldean, J. Cole, Jay Z, Kanye West, Deadmau5, Madonna, Nicki Minaj, Rihanna and Usher officially gave their backing to the site and appeared in a promotional video heralding the "beginning of the new world" (according to Kanye West).
It is reported that the artists present will release forthcoming albums on Tidal before anywhere else.
Tidal seems to be positioning itself as the music streaming service for audiophiles and artists. On top of a standard $9.99 (£6.73) per month subscription, Tidal offers customers a $19.99 per month "Tidal HiFi" subscription for "lossless high fidelity sound quality".
"This sets us aside from a tech company that's selling advertising or selling hardware", boasts Jay Z in the above video in an apparent jab at rivals Spotify, YouTube and Apple – the latter tech giants are set to launch their own streaming services later this year.