The Treasury could be about to return £17bn of Bradford and Bingley assets to private ownership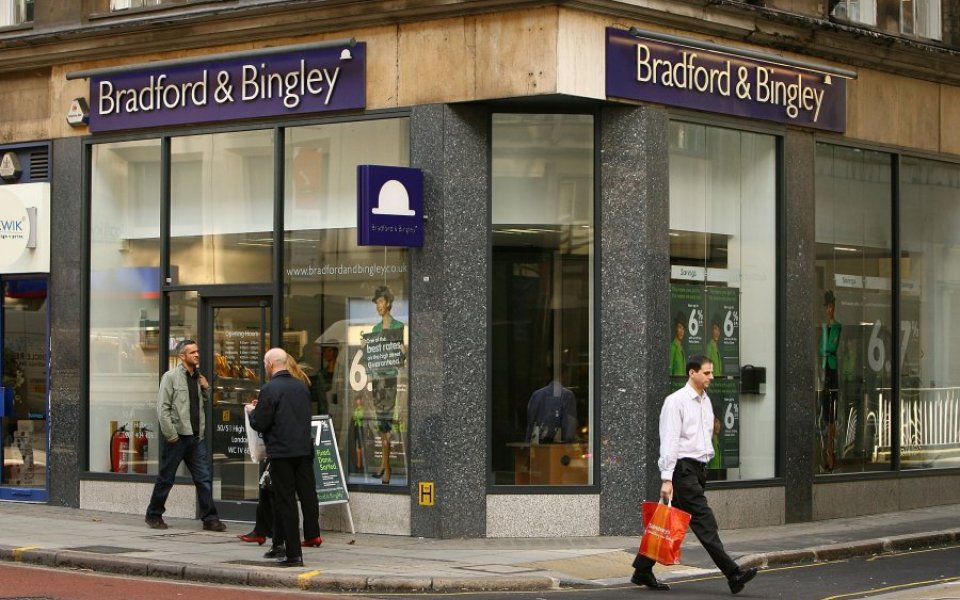 A sizable part of the Bradford and Bingley (B&B) mortgage book could be about to be sold off in what could be the biggest ever sale of financial assets by a British government.
The government is reportedly working on plans to offload a £17bn tranche of the bailed out mortgage lender.
A spokesperson for UK Financial Investments (UKFI), the manager of assets saved by the taxpayers in the 2008 financial crisis, said the agency continues to regularly look at opportunities to return to the assets to private ownership.
UKFI is looking to for advisers to handle the privatisation of the loan book, according to documents seen by Sky News, though the process is said to be in the very early stages.
In November the government offloaded £13bn of mortgages that were acquired from Northern Rock during the financial crisis, under mortgage securitisation vehicle Granite.
The £17bn of mortgages that used to be part of B&B is reportedly separate from the £7.5bn the Chancellor George Osborne announced would be sold off in last month's Autumn Statement.
The sale of Granite last month was criticised by MPs, who questioned the suitability of buy, US investor Cerberus, due to fears over the treatment of customers.
Read more: Top MPs ask for assurance on the sale of Northern Rock assets
Andrew Tyrie MP, chairman of the Treasury Select Committee, last month to Harriet Baldwin MP, the economic secretary to the Treasury, asking for more information on how she can guarantee there will be no change to the terms and conditions of the mortgages.
The loan book was sold for £300m more than its book value.
The Chancellor said: "The highly competitive process, unprecedented scale, and the fact that these mortgages have been sold for almost £300m more than their book value demonstrates the confidence investors have in the UK, which has only been made possible by the success of our long term plan."