The biggest gaffes of 2015: Boris Johnson Vs child, Jeremy Clarkson's clanger, fat fingers and s*** trains.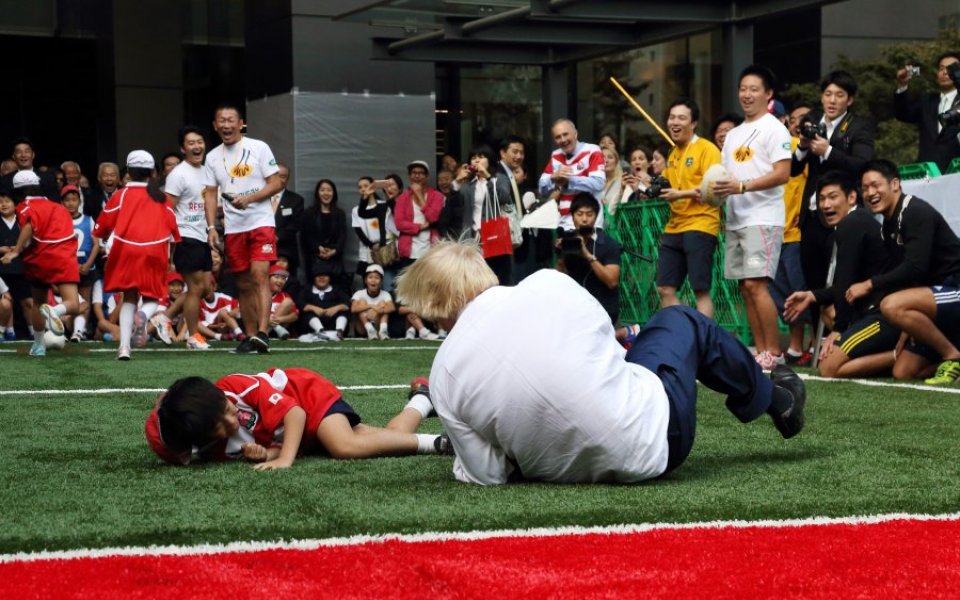 The business boo boos, fantastic fubars and ghastly gaffes that made us groan and giggle this year were in some cases a little more serious than merely misplaced word or comment. And don't even get us started on VW's emissions cheating. Here are the gaffes that stuck with us in 2015.
1. Security snafus
There was still fallout from last year's Sony hack in 2015, but that wasn't the only data snafu that made headlines this year.
Adultery site Ashley Madison exposed more than expected and Talk Talk suffered to much chatter after a data hack. But there were also data breaches for the likes of Facebook, Carphone Warehouse, British Airways, Costa, Malaysia Airlines, proving no one's really immune. No wonder cybersecurity was named one of the biggest threats to financial stability by the Bank of England this year.
2. Keeping it real
Who doesn't get confused between news reporting and satirical p*** taking? Said no one ever. Except perhaps disgraced Fifa executive Jack Warner, who believed that an article from the Onion was in fact the real deal.
3. Fat fingers
Zoopla accidentally listed a semi in Scotland for £14m. In fact it was worth around £150,000. Even worse? It wasn't actually for sale.
Deutsche Bank did even worse, when one fat-fingered trader paid out $6 billion to a customer. Lesson? Always learn the difference between gross and net.
4. Mental brain fade
In a surprisingly gaffe free General Election, the Green Party were leading in at least one area. Unfortunately, that area happened to be spectacular gaffes. Leader Natalie Bennett experienced a car crash interview that if performed by a minister would be a bad, but by a party leader? Ooof. No wonder odds on their election prospects were immediately slashed.
5. S*** trains
Peter Hendy, boss of Transport for London, told readers of Management Today that the way the rail companies are run was a bit s***. You know it, I know it and the train taking public certainly know it, but the boss of a transport company isn't supposed to say those thoughts out loud. But, that did not stop Hendy getting a new job, at none other than Network Rail, the very same organisation he had slagged off. That must have been an impressive apology.
6. Taking a swipe
Sean Rad returned from his controversy laden lay off at Tinder last year, by, err, returning to Tinder. But, what did fellow executives expect? Just days before the company's IPO, Rad spilled a little too much about what was happening behind the scenes, forcing the company to make some "clarifications". His mistake in confusing the words sapiosexuals and sodomy were left on the record, however.
7. Clarkson
Gaffe-prone? Perhaps. (Don't mention Argentina). But this year, the dad jean-wearing controversy-provoking love him or hate him BBC cash cow took it too far. Diva behaviour descended into downright unacceptable attacks when he punched a Top Gear producer. Reason? Steak. Understandably, this cost him his career. Until Amazon came calling.
8. Tackling Boris
Of course, London's dear leader deserves a gaffe list all of his own. But our favourite has to be when Boris became a little too competitive during a kids game of rugby, knocking an actual child to the ground. Not a favourite moment for the child involved, perhaps, but maybe the personification of his political intentions? Watch out Osborne.