The five most important books Mark Zuckerberg read during his "A Year of Books"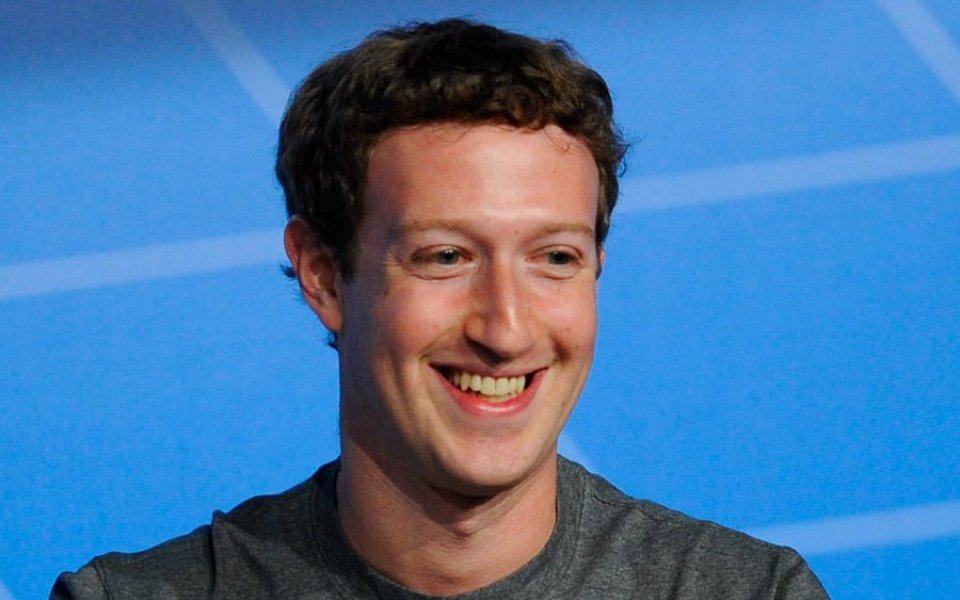 Facebook co-founder Mark Zuckerberg this year set himself a personal challenge: To read a new book every other week in what he termed A Year of Books.
Read more: Three of the best business books to read this Christmas
"Reading has given me more perspective on a number of topics – from science to religion, from poverty to prosperity, from health to energy to social justice, from political philosophy to foreign policy, and from history to futuristic fiction," Zuckerberg said. "This challenge has been intellectually fulfilling, and I come away with a greater sense of hope and optimism that our society can make greater progress in all of these areas."
With the year almost at its end, we've picked out the most important books Zuckerberg read this year.
The Rational Optimist
The Rational Optimist is a 2010 book by Matt Ridley, focussing on the benefits of the human tendency to trade goods and services.
Ridley, influenced by Adam Smith, argues it is not the size of the human mind that has allowed humankind to advance, but barter. It is this trait that is the source of human prosperity as it allows for further specialisation and technological advancement.
Read more: Top business books of 2015
In a time where laissez-faire is being challenged throughout Europe, with the support of Podemos and Syriza in particular, the book had been praised for its defence of the free market and the invisible hand, but criticised for failing to tackle the issue of wealth inequality and other problems associated with globalisation.
Dealing with China
With China due to become the largest economy in the world and one of the biggest powers, Dealing with China offers an opportunity to understand a country central to international and business affairs.
The book, written by former US treasury secretary Hank Paulson, offers a rare insight into dealings with corporate titans and Chinese leaders. The book not only gives a perspective of the banking industry (Paulson having been the chief executive of Goldman Sachs), but also forwards eight principles to guide policy makers toward fruitful co-operation with China.
Given that, the book may just become more pertinent as time goes on.
Why Nations Fail
Why Nations Fail: The Origins of Power, Prosperity, and Poverty is a non-fiction book by economist Daron Acemoglu and political scientist James Robinson, which seeks to answer why nations develop in different ways, with some becoming powerful and prosperous while others fail.
With a focus on institutions, the book remains provocatively important as 2015 draws to a close, with the European Union having come under pressure over the year, while the rise of the Islamic State in the Middle East has been put down in part due to the failure of governmental institutions.
World Order
Looking back at the world order over the last 2,000 years, and positing where it is going in the next 50, Henry Kissinger, argues for the need of a strategy for the West.
While he avoids putting forward any specific policy, Kissinger instead focuses on the need for a coherent strategy, and the managing of values-driven foreign policy together with pragmatism.
With a strategy needed in Syria, including air strikes, the ongoing conflict in the Ukraine and the need to deal with Russian President Vladimir Putin and China vying to become the foremost power in the Pacific and beyond, the book remains as relevant as when Kissinger was US secretary of state.
Energy: A Beginner's Guide
With climate change still heavy on the world's agenda, and a deal having been reached at the climate change summit in Paris, Energy: A Beginner's Guide looks at a number of complex subjects, including the challenge of creating more efficient and environmentally friendly fuels.
Professor emeritus of environment and geography at the University of Manitoba in Canada, Vaclav Smil explores physical rather than social sciences in this book.
The book explores vital topics surrounding how energy works, how production and use might evolve, and how this affects climate change.