Taylor Wimpey enjoys boost from government lending schemes but doesn't see planning system improving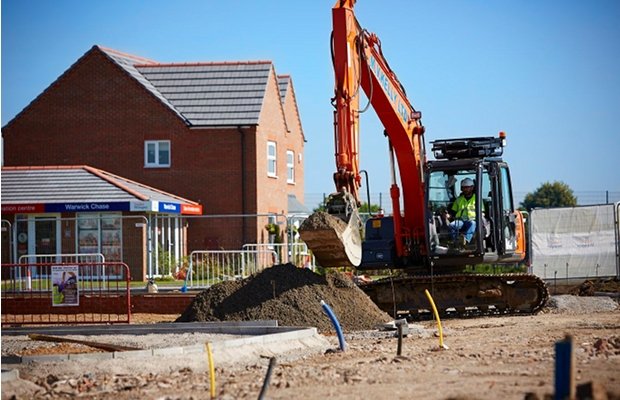 Housebuilder Taylor Wimpey has reported a 42.1 per cent increase in first half pre-tax profit to £109m citing improved consumer sentiment and government mortgage schemes.
Chief executive Pete Redfern said there was a "meaningful improvement in the housing market" in the first half of the year and that Taylor Wimpey is "ideally positioned to perform well in this environment with a strong land position and a very effective housebuilding operation". The company is planning to expand wherever it has planning permission.
But while Taylor Wimpey says government schemes are helping to boost consumer confidence, the company doesn't see much improvement in the underlying issue of a highly regulated planning system.
Since its implementation in April 2013, Help to Buy has continued to drive increased visitors and increased sales rates in what was already a more confident market. This will naturally accelerate the delivery of our key strategic objectives. To date customers have reserved c. 1,300 homes using the scheme with a further c. 250 going through the qualification process with the Home Buy agents.

Looking forward to 2015 and beyond, we believe that the structural undersupply of UK homes will be only partly mitigated by the slightly improved planning system which, coupled with the high level of underlying demand for our homes, will contribute to a positive trading environment.
Adjusted earnings per share were up 80 per cent to 2.7p, while net debt nearly halved to £68.4m.