Taylor Swift pulls all her music off Spotify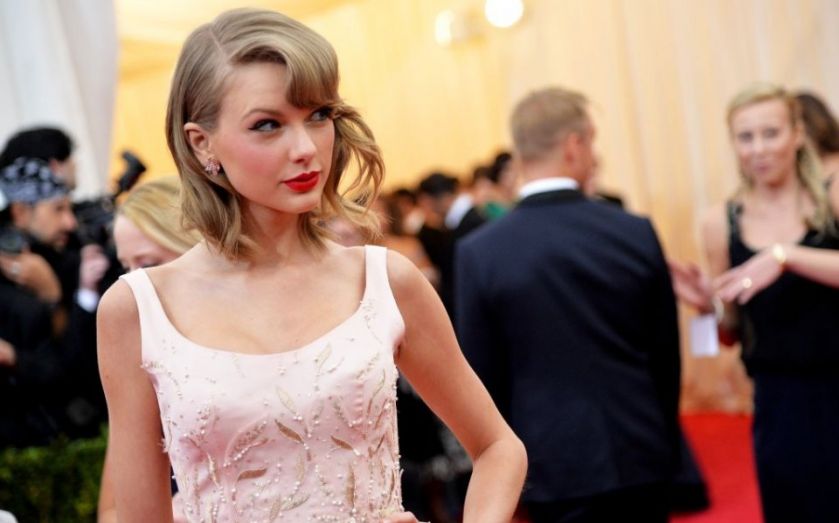 More in-fighting between artists and Spotify: Taylor Swift, the singer as much known for reaping revenge on a series of exes as hits such as Love Story and (ironically) Stay, Stay, Stay, has turned her wrathful eye to the music streaming service, pulling all her music off it.
Spotify announced her departure on its blog today, adding that "we hope she'll change her mind and join us in building a new music economy that works for everyone".
Mashable reported that the decision came after Spotify criticised Swift for failing to make her latest album, 1989, available to its users. That was clearly too much for Swift.
https://twitter.com/Spotify/status/529264707925213184

The decision not to make the album available to stream is apparently a tried-and-tested marketing strategy by Swift's management: her previous album, Red, wasn't on Spotify until several months after its release in 2012. And fans of the likes of Coldplay and Adele have also had to wait several months to be able to stream their favourite artists' music.
The situation throws into sharp relief the argument by record companies, which both rely on streaming services such as Spotify and resent the paltry amount of cash they tend to make from them. Although Spotify doesn't make the figures publicly available, an investigation by Rolling Stone suggested artists receive about 38 cents per 60 plays of a song – which they usually have to split with their record label – while songwriters receive 9.1 cents.
On iTunes, Apple keeps about 40 cents from each song it sells (at $1.29), while the rest goes to the label, which distributes the rest. You can see why labels prefer the download route to the streaming route – even the most frequent streamers on Spotify would have to work hard to make up the iTunes sum.
Although Spotify did point out that Swift has around two million followers on its service. If all of them play 1989, that's better than a kick in the teeth…