Sports Direct's share price tumbles after Tesco investment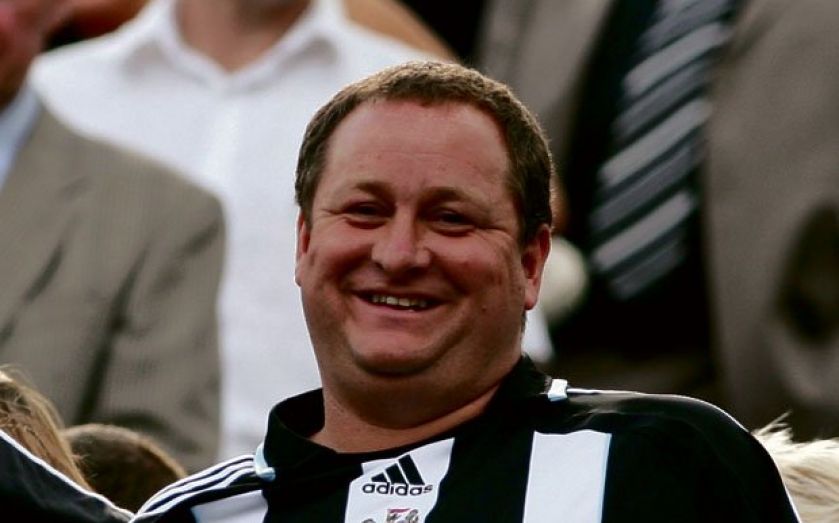 Shares in Sports Direct were down again this morning, following founder Mike Ashley's decision to take out a put option on Tesco yesterday.
The retailer's share price has reached a low of 610p, having opened at 636.5p. It continued a tumble that started yesterday, when shares reached a high of 670p.
Certainly the analyst chatter about the investment – in which Ashley has acquired 23m shares, equivalent to around 0.3 per cent of issued equity through a put option – suggests there is some unhappiness.
The general response was that Ashley was "back to his old tricks again" – a phrase we found in more than one note sent out yesterday.
The deal is a risky one, but could play out in Ashley's favour if Tesco's share price rebounds.
Some analysts questioned whether the move had been prompted by his seemingly less-than-savvy 6.6 per cent stake in Debenhams, again as a put option, which he took earlier this year.
Mike van Dulken, head of research at Accendo Markets, said:
"The assumption was that he wanted to increase his stake in time but was betting on the shares going nowhere for a while, maybe even dip a little with the premium received offsetting some of the loss he'd incur on expiry, simply taking advantage of freeing up stake funds thanks to with the option's lower collateral obligations.
"However, with DEB shares down over 25% from their contract date and Jan highs, could this contract now be so out of the money that its needs hedging via a bet on a TSCO recovery?"
Louise Cooper, who we quoted yesterday, had this to say:
"From two trading positions- Tesco and Debenhams – SPD has a total potential loss of almost £100mn (that assumes both Debenhams and Tesco share prices fall to nothing which is unlikely). But even so, for many fund managers, this will not be what they want to buy in SPD. They want to buy a fast growing sportswear retailer and not a proprietary trader."
Nick Bubb agreed:
"Mike Ashley is a great retailer, but his latest punt in Tesco is reminiscent of his supportive punt in Debenhams back in January, which doesn't seem to have turned out particularly well."
He added: "We suspect that most Sports Direct shareholders would probably prefer Mike Ashley to stick to what he's good at…and not go round punting in Tesco shares. Sports Direct shares have, in fact, not performed well recently, although the same could also be said of the Debenhams share price… "